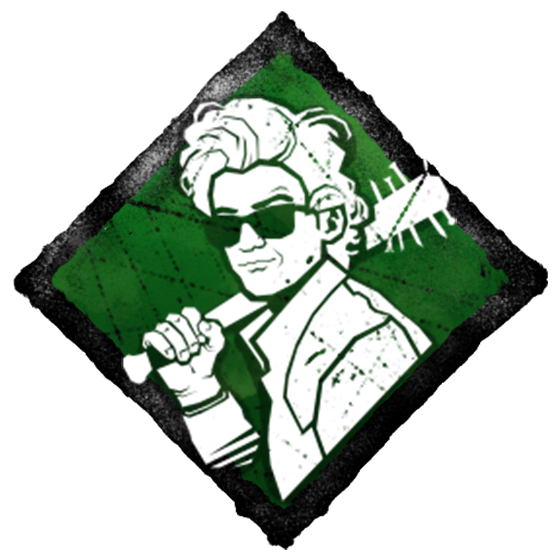 We will shortly be deploying a hotfix to the PTB to potentially address the Save Game Errors that some players were facing. Please update your PTB build when the update is available and let us know of any issues. Thank you.
ProtectDwight
Über
Benutzername

ProtectDwight

Beigetreten

Besuche

24

Zuletzt aktiv

Rollen

Member

Punkte

58

Abzeichen

5

Beiträge

46
Reaktionen
Kommentare
Flashlights seems to be affected too. So I would assume toolbox addons might be busted too, but I haven't tested toolbox addons yet.

I just gave up on DH for the time being until they fix dedicated servers enough, whenever that now may be. Although IF I somehow have a day where I feel like running DH I never use it to dodge hit anymore, I use the perk for distance, which in a way is it's strongest attribute anyway imo.

Yesterday I was queuing up with a friend of mine, we we're both at the time rank 7. We got matched with rank 15-14's several matches in a row and the killer was also rank 15-14. So clearly the match making is still not working as intended.

I'm having this too, it's so annoying when you get a daily you want only for it to change the next time you open the daily rituals again.

I've played several matches now and playing as killer feels pretty good, however as survivor it's horrible. Killers can swing and you hear them completely miss and 2 seconds after you suddenly get hit. Huntress hatchet hitboxes are even worse, where it looks like I completely dodge the hatchet and 1-2 seconds after I get…

Dwight, cause he's a wholesome boy

Solo survivor is decent but at higher ranks I have times I have to wait up to 10-15 minutes for a match as survivor now after the update. SWF is not even on the table anymore, the queue times for that is just horrendous after the update. I could just be really unlucky with my survivor lobbies though. Killers queues on the…

Wow, I would love any of these!

That's not really a counter argument though and you don't bring up anything about survivors swarming the hooks to get a unhook(please correct me if I'm wrong there), so my argument is still valid. Why would a killer leave the hook if they see survivors are around it? That's just stupidity. Why should a survivor get a free…

Tbh, I don't really care. I never used DS when it was strong and I barely use MoM. If they don't change the 3 hit thing it sort of needs a harder punishment after use, like showing you to the killer when you've taken your hit and perhaps but you in the "broken" state until you go down or something. But that might be…

The thing would be though, killers that have to camp because survivors are swarming the hook trying to get the unhook would be punished as well. Should the killer just leave the hook and let the survivors get a free unhook to save their points? No, that's ridiculous. Even when I play survivor I don't blame a killer for…

I'm pretty sure that the changes they've made on the PTB is how Legion will release on live soon. They might still tweak a bit here and there but other then that, no I don't think they'll change that much more.

I guess you're meaning if EAC bans you for changing the perk pictures or survivor/killer pictures in game? Then no, but if EAC one day feels like it wants to ban you for it, then the devs won't help to unban you. It's the same with MLGA, it's not something they would ban but if EAC decides it suddenly wants to ban you for…

Ah, then I guess my luck got better recently, but that's still a small buff I would say, even if it doesn't give better items of recently per se. I never saw the perk as being that bad but I guess I could see why some might see it as a "waste of a perk". It doesn't guarantee anything good, just give you a higher chance of…

Didn't plunderers get buffed quite recently or am I completely wrong about that? Cause I feel like I get better items with the perk more often than when I used it before. Or my luck just randomly got better.

Just removing them wouldn't be realistic. Then you would take away way too many of her add-ons. Maybe rework? As someone stated above, but remove them? Sure I don't like playing against omega, multi-blink nurse but I also know you can't just delete something from the game without compensating or reworking it.

I don't think people care about pipping or ranking up when they use a mori. All the people I know use mori's cause it feels good. It's a fun things to do, to mori everyone. Should it be possible to delete survivors after just 1 hook? Don't know, that's another discussion, but damn does it feel good to do. Even if I play a…

I would say it depends on your play-style. Lithe is a perk you don't have to think too much in order for it to activate. Just jump through a window or over a pallet and get a sprint burst. If you want a quick escape in the heat of the moment, Lithe would probably be the best choice, since vaults and pallets are on every…

I do yes, I'm not downplaying that. It's more that good patrolling killers will have a blast patrolling the exit gates, especially if they're close. I don't mind the opening exit part, just that 20 seconds is pretty long for the last survivor cause if you get spotted before you have that gate opened, you're smoked. But as…

Yeah, that's what I've been facing from my testing. I've tried to spread out my knowledge the best I can from playing killer and survivor as equally as I can on the PTB. I'm not sure how much of a problem it is for everyone else though but I guess if they don't make any more tweaking before release, we'll see how it plays…

At first I was a bit iffy with the timer being 2 minutes instead of 3 but now I don't really care much for it. The timer still slows down when someone is hooked or downed so that's 4 minutes in total. Don't see too much problem with being able to save your teammates ect if a gate is already opened.

That would make Legion not that fun to play. I actually really like Legion with the changes but nerfing the movement speed to 110% instead of 115% would take away that fun. He's already getting a stun from when he gets out of frenzy and it doesn't matter if he hits you twice, cause your bar won't go down anymore from a…

That is true yes. I know for a fact that my memory is not the greatest so that could be a contributing factor to why I tend to not get to the hatch first. Although I don't think it should be necessary for me to have to carry keys to open hatch for the EGC cause I'm the last one alive, it's still an option of course. I did…

Sure that is true yes. Just from my experience I seem to not be able to get there first for various reasons. That could just be me being very unlucky with the hatch spawn, and that's why I ran into this problem. It might not be a problem in general, that's why I wanted to discuss it, to see if more then me where having…

That has always been in the game though, this new mechanic hasn't. Sure there's the argument of "camp exit" if killer closes the hatch. And that you have to take that certain maps favors killer or survivor more with how the exit gates are spread. Killers with good patrol(Billy, Nurse, Spirit) can patrol those exit gates…

I'm not expecting a free win, I never said I would. It's about the fact that if you get spotted you don't even stand a chance of it. That's the problem and it doesn't feel good for either side when such a problem is presented. I've played the killer side of it too and I don't find it very fun just following around a…

But that isn't a solution to if you don't. Sure this problem doesn't exist if you find hatch first but that doesn't exclude the problem when it's closed.

Then we would have the "camping exit gate" problem. When last gen gets popped the killer could just zoomed over to the only exit gate and stand there, making sure no survivors leave. This in turn could hold the game hostage from the killers side. Slap NOED on top of it and you're sure to at least smack down one of them if…

I wouldn't really say this is exclusive to Billy, many of the killers hit boxes are as big as the map it feels like sometimes. I've swung at survivors that I expected with certainty would miss and they hit and as a survivor been hit through more pallets, windows ect that I can count that should clearly miss but doesn't. I…

I would actually really like this, both as a killer and a survivor. Maybe the sound shouldn't be high enough to be too distracting, so you can still hear vital information but god I love that SAW tune. I would want to have a activated trap on my head just to hear that tune go off haha!