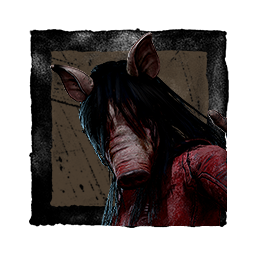 The PTB has been re-enabled. To those affected, we'll be sending out a large sum of Bloodpoints shortly for you to spend as you please. These Bloodpoints do not transfer back to the Live version of the game.

Your Live progress has not been affected by what happens on the PTB.
anarchy753
Über
Benutzername

anarchy753

Beigetreten

Besuche

3,176

Zuletzt aktiv

Rollen

Member

Punkte

4,169

Abzeichen

23

Beiträge

3,998
Reaktionen
Kommentare
Only on survivor, because they nerfed David's shirtless cosmetic. Funnily enough they still used the old version on the pride twitter posts.

Just go after the unhooker! Who is behind the person who just got unhooked who is now bodyblocking you! Because that's how everyone uses off-the-hook-protection effects already, now they're just functionally endless!

With the many, MANY sources of endurace they added with this patch, there really needs to be something like exhaustion for endurance effects. Something like "If you are hit while protected by endurance, you cannot be protected by endurance again until you have been downed (or hooked.)" It's ludicrous how many free health…

Same, it's sad that a handful of bloodpoint boosting offerings are worth more to me than a 'reward' that I'll never be able to obtain after this.

It legitimately looks like they're missing textures or something, it's just plain red with white. Also don't feel bad for whoever had to make these, they reek of an automated process after 1 was made.

50k points to gain absolutely nothing. I take it that also wasn't taken into account in their vague as hell calculations of how the grind was 'reduced.'

It's an interesting (bad) side effect. At level 50 webs you're guaranteed an Ultra Rare every web, but in the new system you can't choose to stay at level 50 and keep getting those add ons. Additionally without BBQ you're going to get back to level 50 webs at half the rate too.

Yes. Congratulations on your hard work and hundreds of hours of investment, here's a 10 minute MS-paint-level reward.

Changes the icons behind the shittily animated overlay. The overlay is a togglable option in the menu, but that doesn't excuse how weak a reward this is.

On the plus side, I no longer have any urgency to P3 any more survivors, since once the change goes through I'll be disabling it instantly anyway.

I wasn't expecting much, but a generic gif that could've been made in 15 minutes whacked on managed to get under even my lowest expectations.

These are the people that see a new and interesting survivor perk come out that opens up new builds and interesting ways of playing and go "it's not a free health state, it's garbage!"

And the point of exhaustion perks is that they're all meant to compete for one slot in the survivors' build, and having one that was outrageously better than all the others broke that whole system. Maybe now we'll see some variation.

Yeah wow it's gonna be so different after the "META SHAKE-UP!" Before: DS/DH/BT After: DS/DH/OTR

Please don't ask for that. The last times we asked to never see challenges again it was "unhook someone who unhooked you earlier" and "hide near the killer doing ######### all" and now we get them every level of every tome.

S tier is literally a tier so broken that it shouldn't be classified into the normal A-F classification. The only thing we have is Nurse because she so fundamentally breaks the rules of the games by ignoring basically every tool survivors have for protection, but she's difficult to play. We will never get another S tier…

Before you, I've never heard of a player staring to play survivor, seeing how much work there is to unlock builds, and just going "whatever, I'll just randomly play and level characters whenever I feel like it." Every single person I've ever seen star the game, and it's a lot, has gone through one character at a time…

MOST new players don't drop millions of points for no benefit, YOU are the outlier going about things in a strange way, not the norm. Just because you chose to do something incredibly inefficient doesn't mean you should be taken as the point to balance the grind around. And again, I feel like you're just making up BS to…

Because most people only "love" perks because they're the strongest, and that's not justification to keep things which are blatantly stronger than all the other options.

Are you certain you equipped Resurgence and not Renewal?

And again, you're looking at it from the view of a player long past the point of being hurt by these changes. New players don't max out 6 different characters while they still have teachables that they're trying to collect and content they don't have access to, and those are the players who the grind just got significantly…

Ok? It wasn't worse by one bloodweb though, and that also assumes that a new player is going to go "well, I unlocked 3 new perks, but I guess I'm not going to level them up at all on the character I actually play until I spend 50 more levels on another character, because I really want to save that one bloodweb!" It also…

The grind won't be better for an average new player on the survivor side until many chapters down the line, that's a fact. New players were never P3ing every character along the way as they collected teachables. Killer is only slightly better, and it takes a long time to reach the point that it gets better, and with BBQ…

Overzealous was in the '40 perk rework' announced before it even got its own PTB, and it won't be changed until the midchapter with everything else. Forgive us if "it will be monitored" doesn't fill us with confidence that we aren't about to be facing the most OP perk in years for several months regardless of what happens…

We shouldn't be trying to minimalise the issue that the grind is worse for new players now, it was already one of the biggest factors that drives many players to quit the game, and disregarding those players in the grind rework is a terrible idea. The new system is only really beneficial to someone whose goal before the…

Short answer, yes, by a lot. Long answer: https://forum.deadbydaylight.com/en/discussion/330243/an-analysis-of-how-a-new-players-grind-is-impacted-by-the-grind-reduction-it-increased-a-lot#latest

Boons are just a ridiculously poor concept. Either they're good, and they're problematic because it's a good perk on four survivors for one of sixteen perk slots, or they're mediocre-to-bad and they're as cast out as any other mediocre-to-bad perk. Stack that on top of the fact that the timing dynamic of them is so poorly…

Yes, but just as a base mechanic, not tied to perks.

I'll be here waiting for the "nOoOo! yOu CaN't UsE sTeAm ChArTs To JuDgE pLaYeR cOuNt, CoS tHaT's WhAt ThE pR gUyS sAiD."

Nope, same reason I don't run Corrupt, Lethal etc. I prefer perks that worth through the whole match and provide more consistent results. Anything likely to vanish in the first minutes or even seconds of the match is just asking to be at a disadvantage.