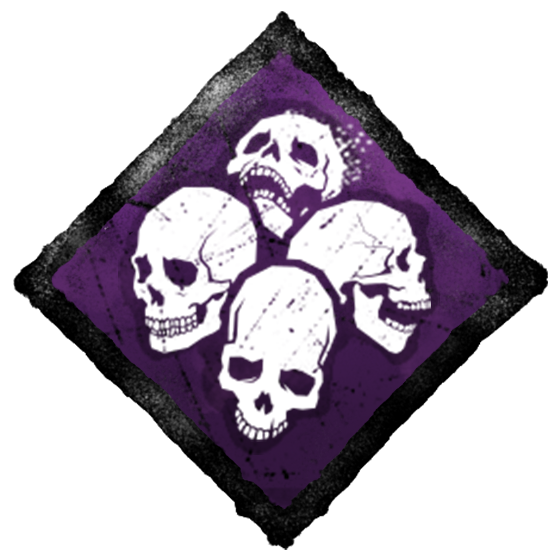 iTz_KilLaZ_x
Über
Benutzername

iTz_KilLaZ_x

Beigetreten

Besuche

402

Zuletzt aktiv

Rollen

Member

Punkte

743

Abzeichen

16

Beiträge

300
Reaktionen
Kommentare
It's actually not very game changing but ok. Lol. I mean did you read what I typed? The first tentacle strike doesn't even do anything and actually helps the survivor get distance as if they got injured lol

I watched all 5 games and was not surprised. Anyone remember marth88 and his depip squad? Lol.. The game will always be unbalanced.

He still needs the insta down imo

I still think they could do something for bubba that makes him different than billy but makes him a little stronger

Killers base speed would probably have to be slightly tweaked for a first person mode

ya the main purpose of my suggestion for a first person mode is to add more horror to the game.

If you implement mechanics to help, first person would be feasible. Like for example, in outlast you can look behind you while running. Do stuff like this for survivors and it won't be completely impossible to win.

Yeah that's what I want: big overhauls. The game would still have survivors vs a killer but with different objectives and defense abilities.

There was no looping. The "killer" had more of a chance of winning than in dbd. Not saying much more than dbd but more... the core gameplay is not the same as dbd. That is the point

Overwatch 2 did incorporate PvE and has a story type mode. The multiplayer is still the game basically. They incorporated a new game mode but it's honestly pretty much the same payload mode but with a tug of war robot lol

That makes no sense. Death garden is a shooter with different game mechanics.

If they changed how the core game was played, I may buy. A story mode isn't necessary to me in a game like this. It's multiplayer.

Thanks to those who left supportive comments. ♥️

You can't judge me based on a few forum comments lol

I'd like it so the hex totem doesn't light up until 2 minutes into the game.

But if BHVR wants to put me in the game, I'd have no issue with that 😂make the experience real 😂

True but I am not that superficial to be honest. Was kinda joking but for real, people were saying some interesting stuff on my reddit post like they want a slice of me and other dirty things

No I wanna be in the game plz

Can we put me in the game? I got lots of thirsty comments on my reddit post yesterday when all I wanted to do was show off my pizza shirt

Agree with the other guy, it might be too much

Yep. He needs some small buffs/tweaks and I think he'll be golden

I try to be objective as possible. I am a killer main but I try not to let that bias influence my thought. Killers should be strong. He is not bad, but he's also not good enough to be top or high mid tier in my opinion. Maybe just mid-mid tier?

Once or twice a week. Gonna uninstall if Freddy turns out to suck

So you leave a reply with no substance or counter argument. Neat

Killer's should not be made weak because of those survivors lack of skill and mistakes. It's called adapting and 'getting gud' as some say lol. Obviously nurse is the most frustrating to play against since she goes through the survivors defenses. I just want the other killers to be more of a threat against the best teams.