For its year 3 anniversary, Dead by Daylight will be hosting its biggest livestream on May 31st at 3PM EST
Major reveals, drama, laughs, cries, surprises. It's a date!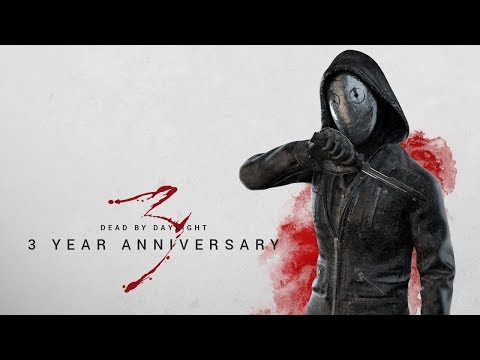 Stream schedule:
https://forum.deadbydaylight.com/en/discussion/64689/
[August 23rd, 2018] | Livestream: Play With the Devs

not_Queen
Dev∙Community Manager ›
Administrator, Dev, Community Manager
Posts: 886
Join us on #Twitch at 2PM EST
https://www.twitch.tv/deadbydaylight
Play with the Devs
Hosts
Mathieu Cote - Game Director
Matt - Designer Lead
Guests
not_Queen - Community Manager
Patricia - Community Manager
News and Announcements
Additions to the Community Management team
@Patricia - Community Manager
@Aizeyu @Dova @Peanits @Shiroku @Ryuti @Vorfidus - Associate Community Managers

Tokyo Game Show - We are going! (September 19-23)

Scorching Summer BBQ (It ended today, thanks for your participation!)
Player Test Build - Will be live August 28th
Players
Stefan Horvath - Game Designer
Dominic Aube - QA
Andre Laniel - Map Designer
Janick Neveu - Game Designer
Jeffrey Melo - QA
Patricia - Community Manager
Next Week
Q&A YouTube session with Horvath, McLean and not_Queen / August 30th
Post your questions here: https://forum.deadbydaylight.com/en/discussion/15235/question-for-the-youtube-q-a#latest
Next Livestream
Next Livestream will be on September 6th
Meet the artists and designers behind the creation of the new content!
Post edited by not_Queen on
Tagged: