For its year 3 anniversary, Dead by Daylight will be hosting its biggest livestream on May 31st at 3PM EST
Major reveals, drama, laughs, cries, surprises. It's a date!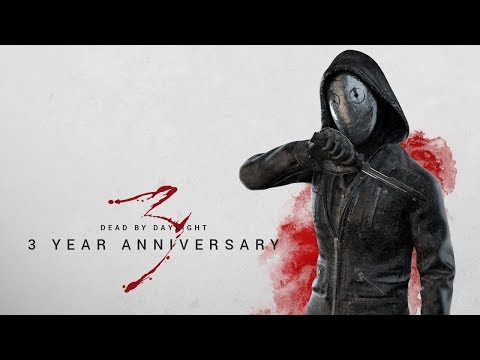 Stream schedule:
https://forum.deadbydaylight.com/en/discussion/64689/
[September 13th, 2018] | Livestream #108 : Girl talk - NOTES

not_Queen
Dev∙Community Manager ›
Administrator, Dev, Community Manager
Posts: 886
WATCH IT
Hosts
not_Queen - Community Manager
Patricia - Community Manager
News and Announcements
What about The Shattered Bloodline Chapter?
We are aiming for a release next week on all platform. That doesn't mean it will be simultaneous / same day. If we are running into delays, the Community will be informed.

What about the promised Bloodhunt?
We wanted to have the Bloodhunt before the end of summer but due to unforseen circumstances, we had to push it a bit later.
September 21st 00:00 UTC to September 24th 00:00 UTC
New Information!
New gameban rules
The new gameban rules will be published on the forum tomorrow.
Next Week
September 20th, 2018
Livestream with not_Queen and Patricia!
Post edited by not_Queen on