For its year 3 anniversary, Dead by Daylight will be hosting its biggest livestream on May 31st at 3PM EST
Major reveals, drama, laughs, cries, surprises. It's a date!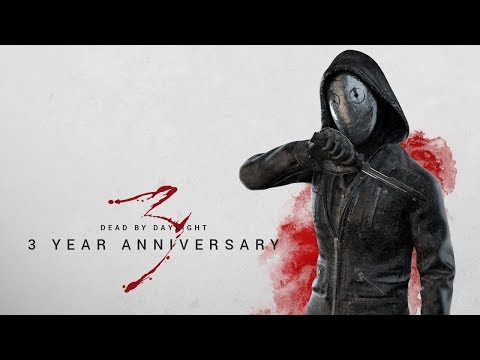 Stream schedule:
https://forum.deadbydaylight.com/en/discussion/64689/
Fog Whisperers - PILOT

not_Queen
Dev∙Community Manager ›
Administrator, Dev, Community Manager
Posts: 886
edited November 2018
in News
What is Fog Whisperers?
Fog Whisperers is a program aimed to support passionate Dead by Daylight broadcasters!
In exchange for a little broadcast time, you will receive:
Chapter codes for your viewers
Chapter codes for yourself
Additional information on the new content to answer your fans
In-game currency to get your favorite new cosmetic items!
An official BADGE to show your Fog Whisperers status
And much more!
How can I participate?
Until we are ready to launch the full program, there is no open position on the PILOT.
Don't worry, at launch, we will provide all the steps and the details you will need to apply!
The Fog Whisperers will have limited positions including a number of dedicated positions for smaller broadcasters.
Meet the Fog Whisperers!
Cahlaflour
LionAntonny
Hybrid Panda
Jendenise
MKenny
On BiliBili
On KingKongTV
On YouTube
Morf_UK
Ohmwrecker
PaulieEsther
TianKami
TwistOnFire
Post edited by Clyde on