Some players have been facing an issue that causes partial loss of progress. We found one cause of the issue and are planning a fix for the mid-chapter update. In the meantime you can use this workaround: restart the game client after using the Custom game feature. Thank you.
News | The Shattered Bloodline Now Live

not_Queen
Dev∙Community Manager ›
Administrator, Dev, Community Manager
Posts: 995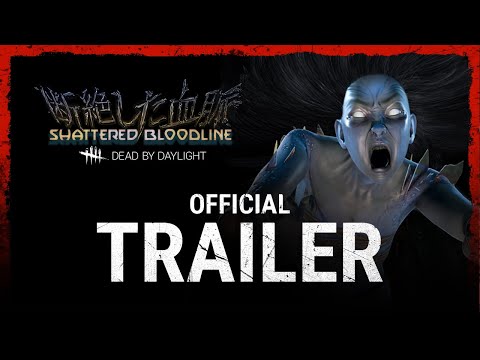 What lies beneath the mundane can be terrifying. Under the layers of quaint family life, violence festers. When this dark rampant force lashes out, lives are broken and families shattered.
Steam
https://store.steampowered.com/app/925750/Dead_by_Daylight__Shattered_Bloodline/
PS4 NA
https://store.playstation.com/en-ca/product/UP3509-CUSA08444_00-DEADBYDAYLIGHT00
PS4 EU
https://store.playstation.com/en-gb/product/EP3367-CUSA08032_00-DEADBYDAYLIGHT00
XBOX
https://www.microsoft.com/en-ca/p/dead-by-daylight-shattered-bloodline/bt0p9pwfgjbw?cid=msft_web_search&activetab=pivot:overviewtab
Post edited by Peanits on
Tagged: