YouTube Q&A Session # 1 | May 17, 2018

not_Queen
Dev∙Community Manager ›
Administrator, Dev, Community Manager
Posts: 919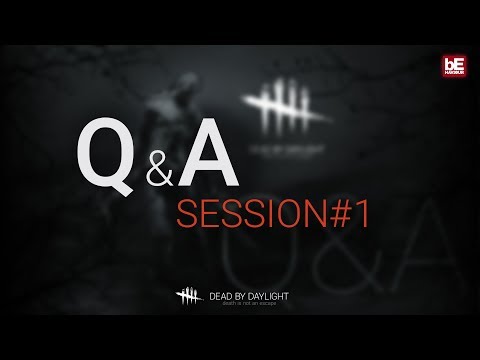 Questions from the Dead by Daylight Community answered by members of the Dead by Daylight team.
Hosts
not_Queen - Community Manager
Louis McLean - Gameplay Programmer
Stefan Horvath - Gameplay Designer
Questions
1:01 : Wraith quality of life adjustments - Discussion
8:46 : When will the huge perk rework come out?
15:56 : Any plans on reworking Hex perks and Totem mechanics in general?
20:38 : Will it ever be possible to get rid of items / addons?
22:49 : What are the plans to improve lobby functionality?
24:08 : There is a lot of matchmaking issues right now. What's up with that?
24:50 : Will the Emblem system be adjusted further and if so, will it be included in the Anniversary update in June?
28:32 : Do you have any plans on new game modes?
31:09 : Dedicated servers when?
32:24 : With the new shop system, we can unlock things with playtime? Do we start with shop release at zero or does it count my current in-game time?
Next livestream will be on Thursday May 24th at 2PM EST on twitch.tv/deadbydaylight - See you then!
Tagged: