For its year 3 anniversary, Dead by Daylight will be hosting its biggest livestream on May 31st at 3PM EST
Major reveals, drama, laughs, cries, surprises. It's a date!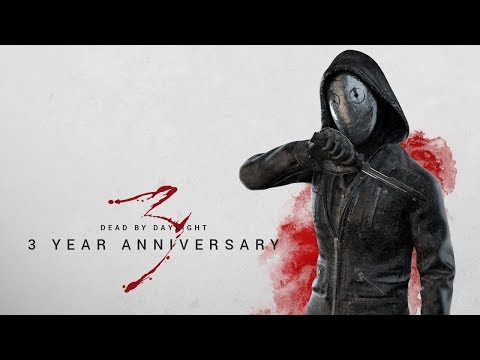 Stream schedule:
https://forum.deadbydaylight.com/en/discussion/64689/
Dead by Daylight Cannot connect to online services: Error code 8014

FURIOUS
Member
Posts: 17
**Good morning, good afternoon or good night to all, I come here in this forum to comment on this problem that is happening with my game and this not only happens to me, the game simply does not connect to the servers, I am currently using Windows 8.1 PRO that I formatted and I installed yesterday, all drivers are upgraded, the Microsoft Visual C ++ due are installed, Directx is also installed.
I already tested the game on Windows 8.1 Pro and Windows 10 on my PC and it does not connect, but on Windows 7 it connects normally, it started to happen since you developers did the maintenance on the servers in August to launch the PTB. I love playing this game so much that I already have 1323 hours, but unfortunately because of this error I can not play on the latest systems. What can this be? Can you solve it? I already did everything, including the recommendations in the tutorials posted here in the community and nothing worked.
My internet is 120 Mega Download and 10 Upload with Dynamic IP (DHCP).
Specifications of my PC:
Processor: Intel Core i7-4790
Video Card: Gigabyte GTX 1060 6GB DDR5
SSD: Sandisk Plus G26 480GB
HD: 1TB Wastern Digital WD10EZEX + HD: 1TB Seagate ST1000DM010
Motherboard: PCWare IPMH81-G1
Memory RAM: 8GB / 1600Mhz DDR3 Hyper X Colors + 8GB / 1300Mhz Markivision DDR3
I'm using Google Translate to translate this message, so sorry for the bad english.**