Home
›
Event Archives
›
Hallowed Blight - Pumpkin Carving Contest
Due to latency issues in the PTB, we have decided to postpone the server hit validation test until after the update releases on the live version of the game. We will let you know when the test will take place as soon as we can. Thank you all for your patience.
The Trapper - FalloutGirI

FalloutgirI
Member
Posts: 5
We are planting and harvesting pumpkins solely to carve them for Halloween. I did the Clown as well but thought this one turned out much better!
Since its more 3D I couldn't hollow it out. So I guess the lights and the paint will have to do it.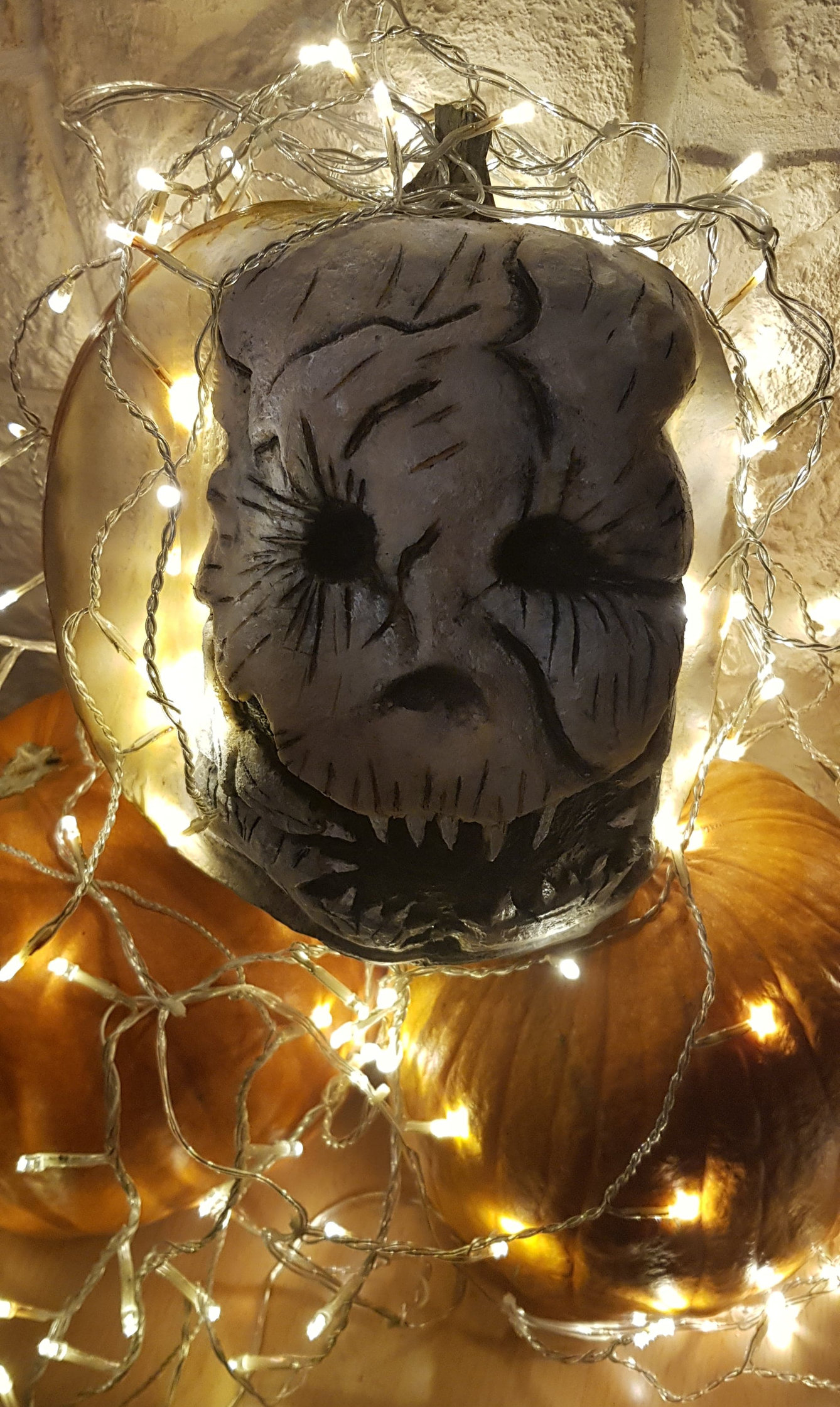 This discussion has been closed.