We just reverted our Matchmaking to the previous version. We gathered a lot of feedback in the last weeks that will help us improve the general quality of the system. More information will be provided later this week on the upcoming changes. Thank you for your understanding.
Norki21- Hook Icon

norki21
Member
Posts: 1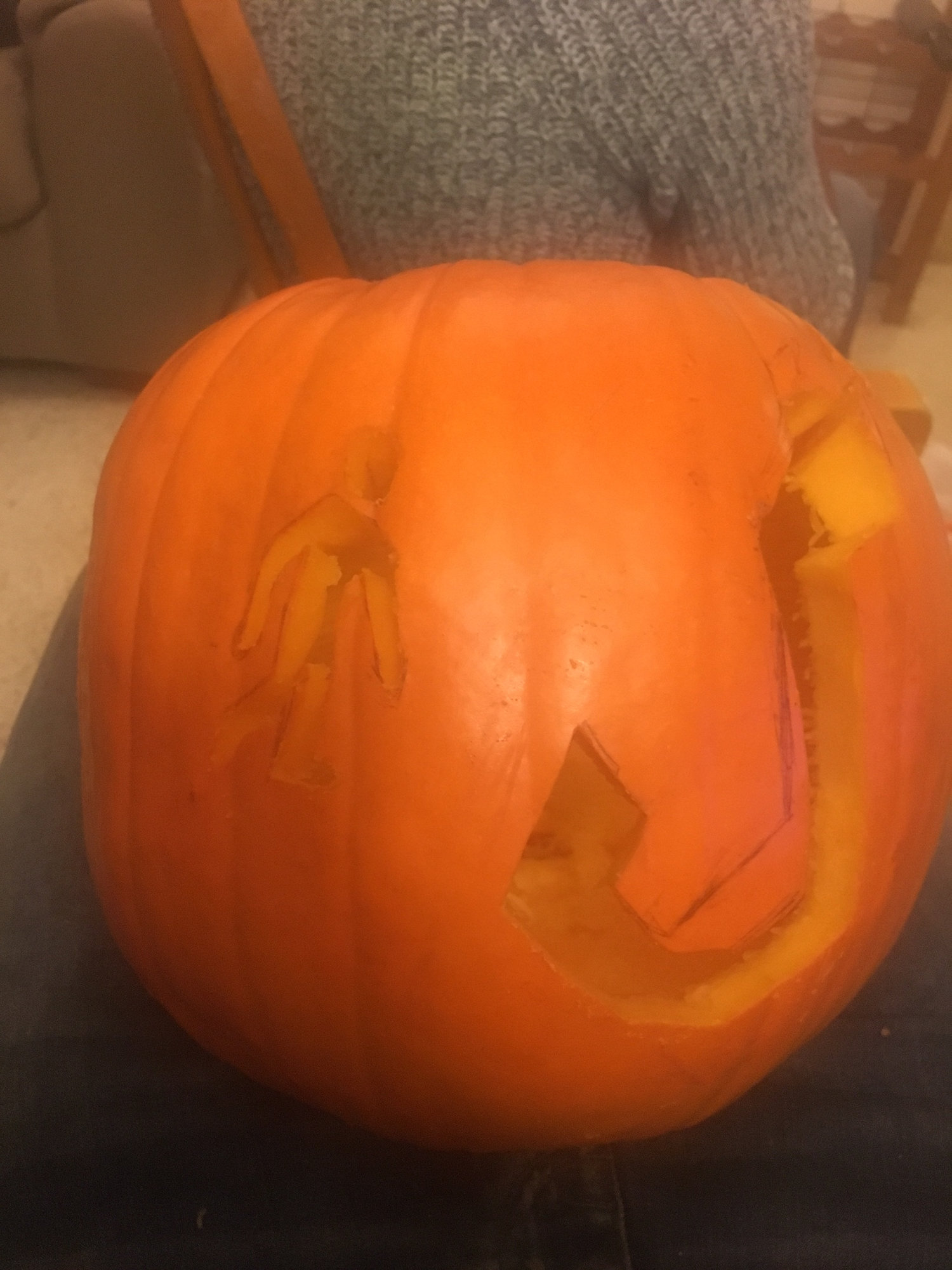 well this won't be winning any contests, but wanted to share it anyway. Having spent a couple hours failing miserably to draw blood warden or remember me well enough to transfer it, i just carved the simplest thing i could think of: the hook icon and what was supposed to be injured survivor icon haha.
Happy Halloween everyone!
This discussion has been closed.