Norki21- Hook Icon

norki21
Member
Posts: 1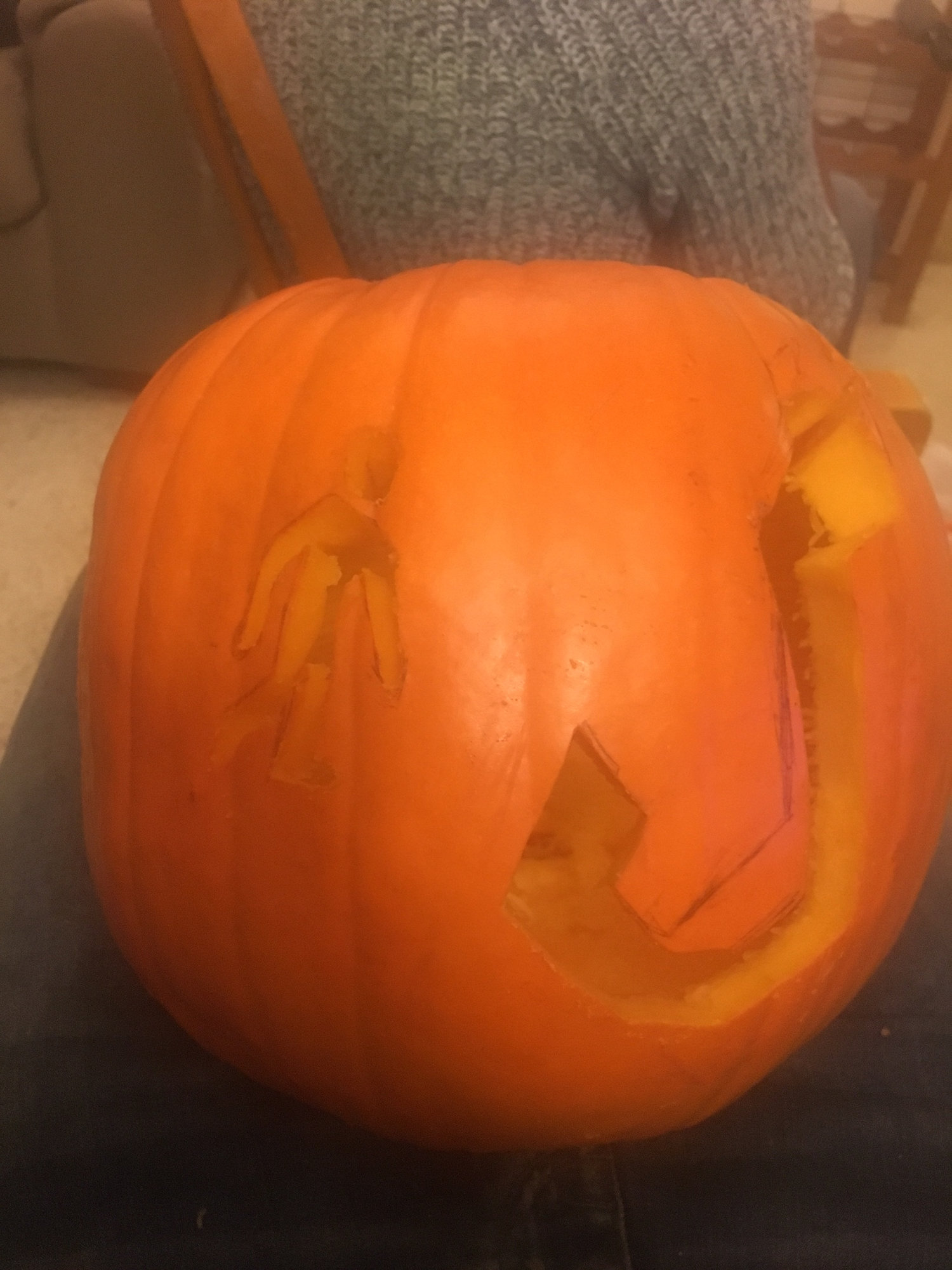 well this won't be winning any contests, but wanted to share it anyway. Having spent a couple hours failing miserably to draw blood warden or remember me well enough to transfer it, i just carved the simplest thing i could think of: the hook icon and what was supposed to be injured survivor icon haha.
Happy Halloween everyone!
This discussion has been closed.