Home
›
Event Archives
›
Hallowed Blight - Costume Contest
agirlwithaplan - Nightmare on Elm Street!

agirlwithaplan
Member
Posts: 3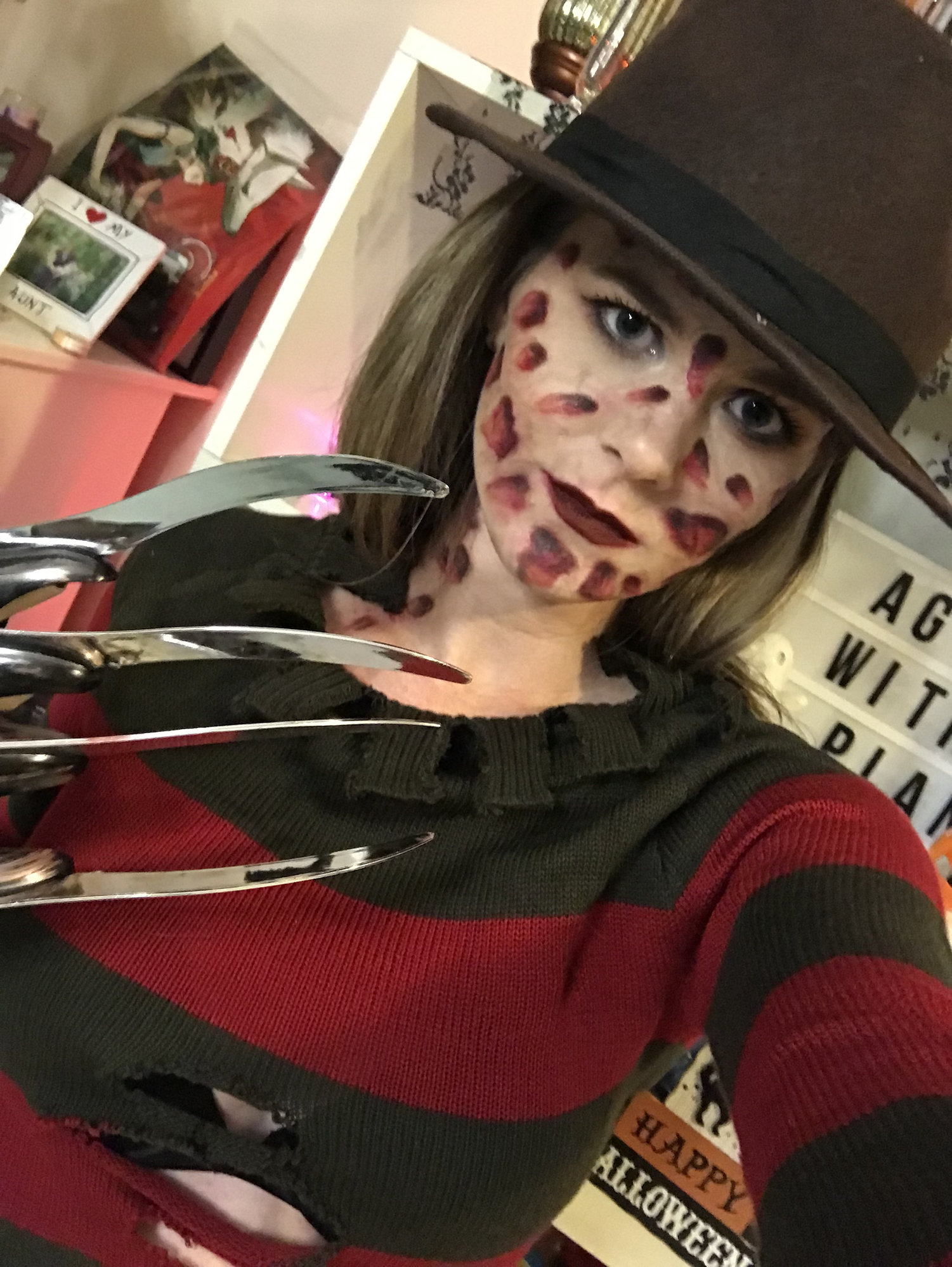 I decided for this Halloween year to live stream a face painting stream on my Twitch channel to raise money for a Breast Character Charity and picked Freddy Krueger as my first character since I love playing as him on DBD. I was very nervous it was going to turn out bad, but it didn't! I'm very happy with how the look came out! Afterwards we played DBD as Freddy....dressed as Freddy? I'm excited to try other characters in the furture
This discussion has been closed.