For its year 3 anniversary, Dead by Daylight will be hosting its biggest livestream on May 31st at 3PM EST
Major reveals, drama, laughs, cries, surprises. It's a date!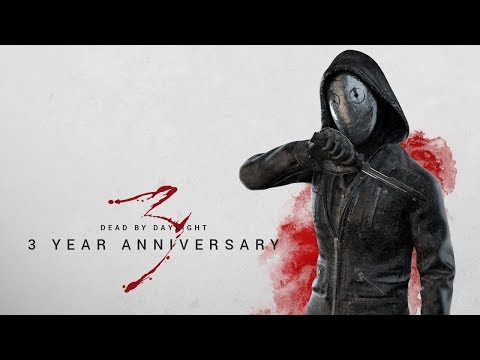 Stream schedule:
https://forum.deadbydaylight.com/en/discussion/64689/
[NOVEMBER 15TH 2018] TWITCH STREAM #114 - LET'S TALK NUMBERS!

not_Queen
Dev∙Community Manager ›
Administrator, Dev, Community Manager
Posts: 886
Join us on Twitch and YouTube at 2PM EST!
Hosts
Not_Queen - Community Manager
Mathieu Cote - Game Director
Stefan Horvath - Game Designer
News & Announcements
Matchmaking
The Game Awards
Moddoween Aerocool sweepstakes
Discord
Fog Whisperers
Data
NUMBERS!
Feedback on The Hallowed Blight event
Q&A
Horvath and not_Queen answers questions!
Next stream
November 22nd - Panel on Music with Michel April! (To be confirmed)
Tagged: