For its year 3 anniversary, Dead by Daylight will be hosting its biggest livestream on May 31st at 3PM EST
Major reveals, drama, laughs, cries, surprises. It's a date!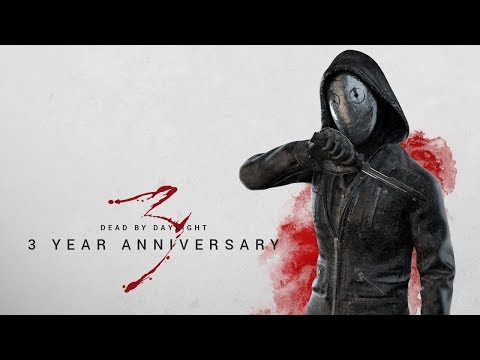 Stream schedule:
https://forum.deadbydaylight.com/en/discussion/64689/
Hex: The Third Seal Idea
That this is a Hex Perk makes it very weak unless you make your build support this Perk specifically or on Legion.
Such exclusivity in usefulness won't ever make it a Perk that you could simply slap on and say: This might do some damage.
Part #1: It's no longer a Hex Perk. (Just cause Hag introduced Hexes doesn't mean she exclusively needs to have Hexes.)
Part #1.5: Just a note: The mechanic of "Hit them to apply Blindness" still remains.
Part #2: Make it so that, as soon as a Generator is fully repaired, the Blindness Status Effect gained from The Third Seal is removed from all Survivors.
Part #2.5: You can always apply the Blindness Status Effects, no matter how many times repaired Generators remove the Status Effect. And when the Exit Gates are powered, they can't remove the Status Effect anymore.