Nintendo Switch™ players: Instability issues prevented us from releasing the mid-chapter update and The Archives. Good news! We are working towards launching the update sometime next week.
[June 14th, 2018] Twitch Stream #103 - Happy 2nd anniversary!

not_Queen
Dev∙Community Manager ›
Administrator, Dev, Community Manager
Posts: 1,007
Watch the VOD on Twitch
Hosts
Mathieu Cote - Game Director
Dave Richard - Creative Director
not_Queen - Community Manager
Janick Neveu - Game Designer
Opening video: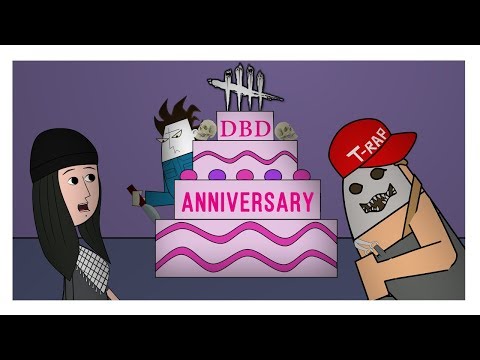 By FOXBRUSH STUDIO
News & Announcements
Anniversary Activities ! (Auric Cells raffles / Cosplay & Artwork contest / Tournaments / Double Bloodpoints / Huntress mask Sweepstake) Check out the details: https://forum.deadbydaylight.com/en/discussion/3546/anniversary-activities#latest

2nd Anniversary Artwork Poster


DeathGarden & Dead by Daylight Exclusive masks offer (PC only)
If you own Dead by Daylight and Deathgarden on Steam, you will unlock the 4 exclusive masks (2 in DBD, 2 in DG)

Curtain Call Live Spotlight
You know that spotlight video? Now we are doing it live!
Post edited by not_Queen on