We just reverted our Matchmaking to the previous version. We gathered a lot of feedback in the last weeks that will help us improve the general quality of the system. More information will be provided later this week on the upcoming changes. Thank you for your understanding.
[June 14th, 2018] Twitch Stream #103 - Happy 2nd anniversary!

not_Queen
Dev∙Community Manager ›
Administrator, Dev, Community Manager
Posts: 746
Watch the VOD on Twitch
Hosts
Mathieu Cote - Game Director
Dave Richard - Creative Director
not_Queen - Community Manager
Janick Neveu - Game Designer
Opening video: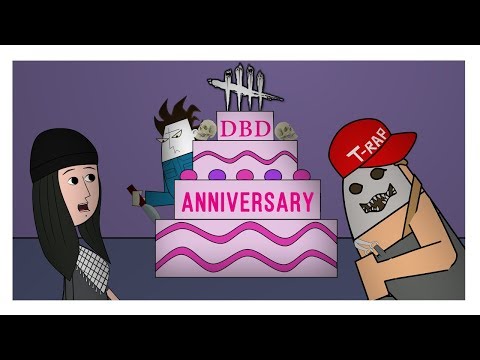 By FOXBRUSH STUDIO
News & Announcements
Anniversary Activities ! (Auric Cells raffles / Cosplay & Artwork contest / Tournaments / Double Bloodpoints / Huntress mask Sweepstake) Check out the details: https://forum.deadbydaylight.com/en/discussion/3546/anniversary-activities#latest

2nd Anniversary Artwork Poster


DeathGarden & Dead by Daylight Exclusive masks offer (PC only)
If you own Dead by Daylight and Deathgarden on Steam, you will unlock the 4 exclusive masks (2 in DBD, 2 in DG)

Curtain Call Live Spotlight
You know that spotlight video? Now we are doing it live!
Post edited by not_Queen on
Tagged: