Home
›
News
›
General News
News | The Winter Solstice Overview
not_Queen
Administrator, Dev, Community Manager
Dev∙Community Manager ›
Posts: 1,105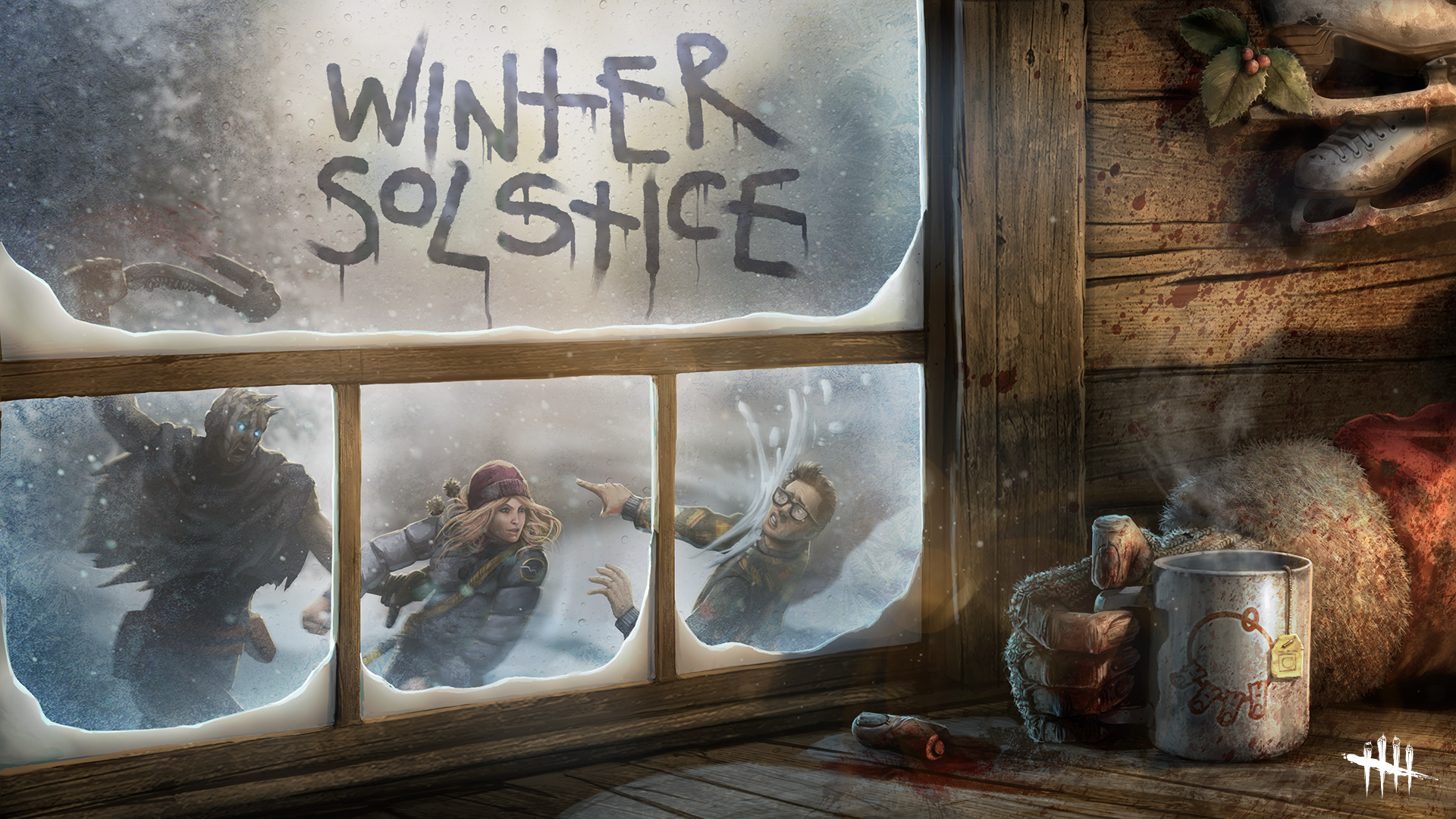 Date
December 17th 19:00 UTC to January 3rd 19:00 UTC
Holiday Lobby
During the Winter Solstice, the Lobby is decorated and the music has also been updated!

Winter Decorations
Festive lights now appear on several objects in the trials, such as lockers, hooks, and barrels.

Winter Gifts (Mystery Box)
The Mystery Boxes in the Bloodweb have turned into presents! During the Winter Solstice, the Mystery Boxes are updated to new event-quality winter gifts, with cheaper prices and a better chance of including rarer items.

Killer Frosty Eyes
The Clown, Spirit, and Legion now have Frosty Eyes cosmetics! Everyone receives these new cold-themed cosmetics for free.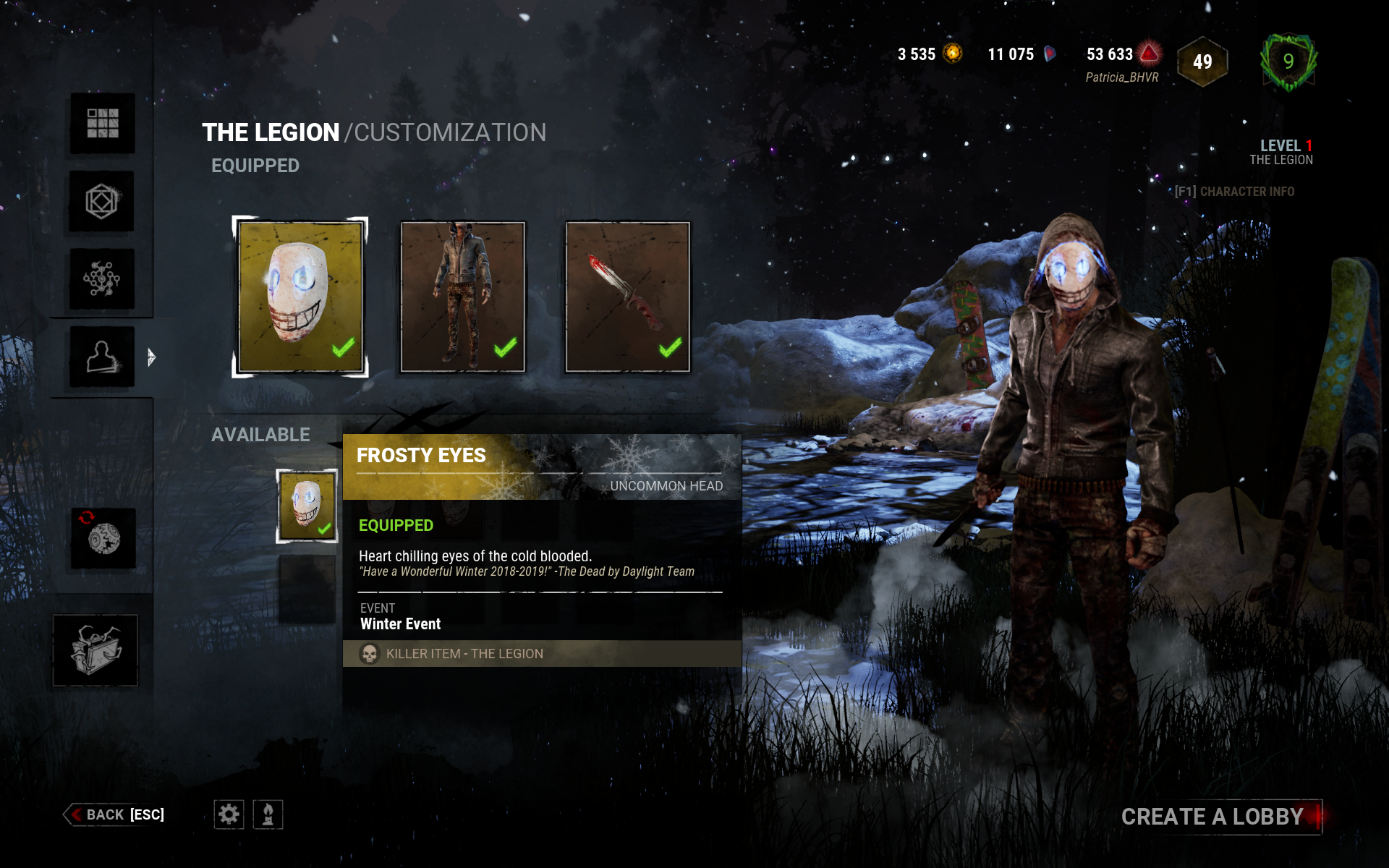 Winter party starters
The Bloodweb has been altered for the Winter Solstice. The Bloodweb itself now has frosted edges. Winter Party Starters have returned in the bloodweb item as well as in the chests.

Winter Solstice Bloodhunt
Enjoy a Double Bloodpoint week from December 27th, 2018 (19:00 UTC) to January 3rd, 2019 (19:00 UTC)

Post edited by Peanits on