Dead by Daylight has turned 3 years old! We are proud of what we've accomplished and so excited about what's to come. So why not start the celebrations with a Bloodhunt (2x) Event from June 14th to June 18th? Enjoy!
Sweatiest Legion game I've ever played!!!

PhantomMask20763
Member
Posts: 4,215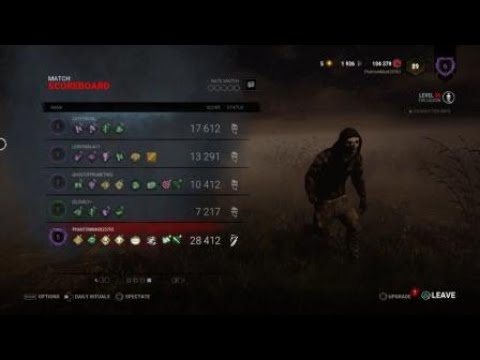 This is one of my Legion matches that I've recently played and boy did these survivors make me work. Gens were going by so quickly and I didn't know what to do. I love these kinds of matches, where I have to work for my kills!!! Really makes it that much more fun for me, the survivors were pretty good as well imo and I think they played well so gg's to them!!!