We are testing out new post formatting for the forum. There might be some issues present (white text, blank quotes, etc.), we are looking to resolve those. Thank you.
Sweatiest Legion game I've ever played!!!

PhantomMask20763
Member
Posts: 2,853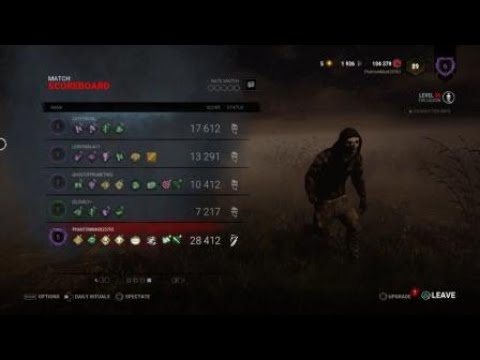 This is one of my Legion matches that I've recently played and boy did these survivors make me work. Gens were going by so quickly and I didn't know what to do. I love these kinds of matches, where I have to work for my kills!!! Really makes it that much more fun for me, the survivors were pretty good as well imo and I think they played well so gg's to them!!!