For its year 3 anniversary, Dead by Daylight will be hosting its biggest livestream on May 31st at 3PM EST
Major reveals, drama, laughs, cries, surprises. It's a date!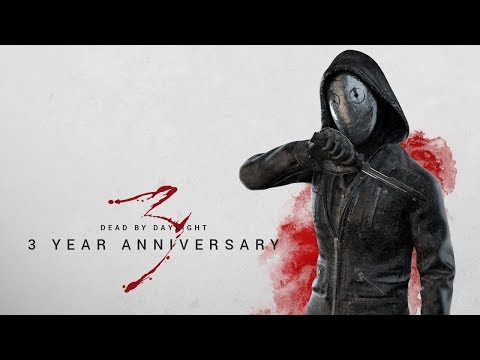 Stream schedule:
https://forum.deadbydaylight.com/en/discussion/64689/
No perk = OP

Tarehjerne
Member
Posts: 20
I have been playing the nurse for a while now and i am starting to get the hang of it, i have good perks (Whisperers, ruin, rancor and bbq) that help me along the way. I am also using an extra blink because i am not that good yet. Anyways, i hop into a game and find myself doing alright, i was constantly downing survivors at a reasonable phase. My ruin got broken 1 minute into the game btw. When it came to endgame and there was only one generator left the last two survivors managed to escape using a skeleton key. I told them gg wp with the key and this is where it all broke down: TS = Toxic survivor,
TS: What the **** are you doing you stupid pice of ****
me: Wut?
Ts: Ruin on nurse? really?
me: Yes, why?
Ts: ITS OVERKILL!! NURSE IS THE MOST OVERPOWERD KILLER!! YOU ARE TRASH
Me: okay, you did break it 1 minute into the round so it didn't really do much
Ts: AND YOU HAVE EXTRA BLINK!! YOU GARBAGE..... blah blah blah
The funny thing is that i have been getting versed with these kind of toxic survivors quite frequently, therefore i did the logical thing. I stripped myself of every perk and addon except whisperers (i strongly dislike stealth) hopped into a game and started off. Since i got rotten fields i didn't do that well, i did end up with a 2k tho. The gens were popping faster than popcorn in a russian powerplant and there was nothing i could do to stop it. After the two others left and i was about to say gg the same BS happened again! Apparently just playing nurse is overpowered. What do i do from here?