For its year 3 anniversary, Dead by Daylight will be hosting its biggest livestream on May 31st at 3PM EST
Major reveals, drama, laughs, cries, surprises. It's a date!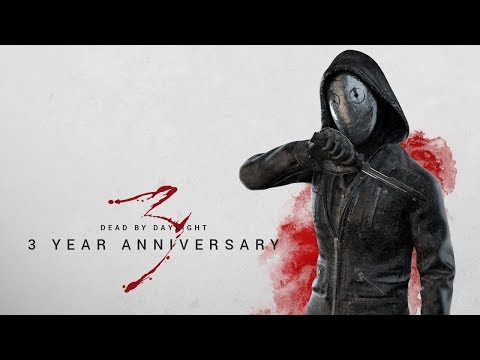 Stream schedule:
https://forum.deadbydaylight.com/en/discussion/64689/
SelvesterTM - Consider checking my channel!

SelvesterTM
Member
Posts: 2
Little bit about me, people know me as Selvester, and i'm a console normie that plays with my group of idiotic friends. My channel contains some pretty raunchy comedy, but what else would you expect from a Tapp main. I'm slowely growing my channel and enjoy making videos just for the love of the craft, i'd love it if you can check out my videos and tell me what you think! I'm new at editing and making videos so take it a bit easy lmao, regardless, considrler checking out my contwnt and having a good laugh at some of my DbD videos.
Tagged: