For its year 3 anniversary, Dead by Daylight will be hosting its biggest livestream on May 31st at 3PM EST
Major reveals, drama, laughs, cries, surprises. It's a date!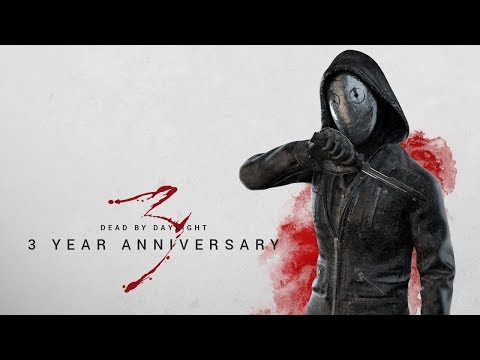 Stream schedule:
https://forum.deadbydaylight.com/en/discussion/64689/
New Discord DBD Community

kasidi
Member
Posts: 1
Dead By Daylight | CWF (Chat With Friends) ( https://discord.gg/eDhwRhn )
Created: 4/27/19
The server is still being set up with voice channels and proper text chats, but it should be done by the end of today. It is a very small server as of right now, but feel free to invite your friends so it can grow!
What does the server offer?
Dedicated killer and survivor roles (letting others know who and how you play)
Meme channels
Self-promo for social medias (but not other discords)
SWF and KYF voice chats
Bots related to DBD (providing updates), and music/memes
It is not a strict server, but there are some basic rules! Don't be afraid to join and introduce yourself. :)