Stranger Things and the 3.2.0 update will release on all platforms September 17th!
[Deutsch] ANFÄNGERKURS SURVIVOR - Tipps für Neue!
ZoggerPansen
Member
Posts: 19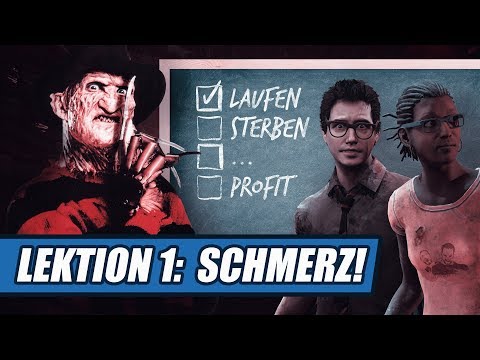 Dead by Daylight kann ganz schön abschreckend wirken auf neue Spieler. Trotz Tutorial und besser ausdefinierten Charakteren kriegen Anfänger meist die ersten paar Spiele gehörig auf die Omme und wissen nicht, warum. Tipps und Tricks-Video aus dem Internet sind meisten für Fortgeschrittene und so richtig fragen mag man auch nicht...
Deswegen hier ein paar STARTER-Tipps und Infos für Survivor, die ganz frisch anfangen!
Lars zeigt Chris, der zum allerersten Mal spielt, einmal die essentiellen Dinge, die man wissen muss, um die ersten Spielstunden zu überleben, das Spiel zu verstehen und am allerwichtigsten: Um die ersten Blutpunkte abzufarmen!