Stranger Things and the 3.2.0 update will release on all platforms September 17th!
Anaisanabckwrds~~Micheal Meyers

anaisanabckwrds
Member
Posts: 8
So i carved this literally a day before i found out that there was a dbd pumpkin carving contest....... with a freakin kitchen knife and a screwdriver lol.
SCROLL DOWN, I KNOW THE FIRST PICTURE IS CONFUSING TO LOOK AT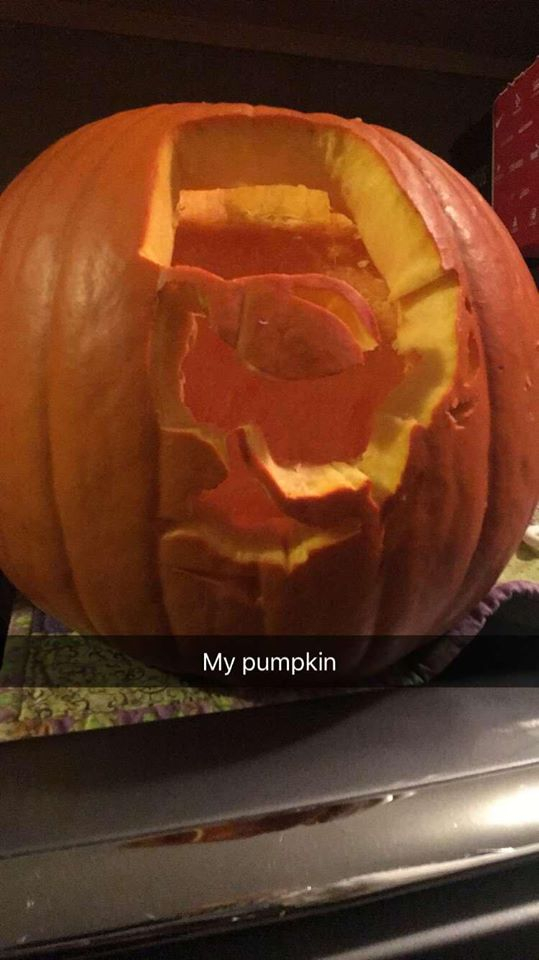 Heeeeeere is what the finished product is! (Ignore the non Meyers one, best pics i got are with my friend who was carving with me)
Im no artist but I think I did a pretty good job.
(Prob not gonna win, but don't think that should discourage others to post, like me)
Post edited by anaisanabckwrds on
This discussion has been closed.