We have been made aware of two new exploits that could potentially be abused to ruin the enjoyment of others. While our team investigates and fixes these issues, we will be banning players who abuse the following (in accordance of our game rules, which can be found here:
https://forum.deadbydaylight.com/en/discussion/19450/
):
- 2+ killers in a match exploit: Abusing bugs to join a public match a second killer
- Legion mend time exploit: Abusing a bug with Filthy Blade and Nasty Blade add-ons to greatly extend mending time
If you witness a player abusing the Legion mend time exploit, please be sure to report them through the in-game report system. There is no need to report the 2+ killers in a match exploit. We have access to data that will allow us to find the players abusing the exploit.
Anaisanabckwrds~~Micheal Meyers

anaisanabckwrds
Member
Posts: 8
So i carved this literally a day before i found out that there was a dbd pumpkin carving contest....... with a freakin kitchen knife and a screwdriver lol.
SCROLL DOWN, I KNOW THE FIRST PICTURE IS CONFUSING TO LOOK AT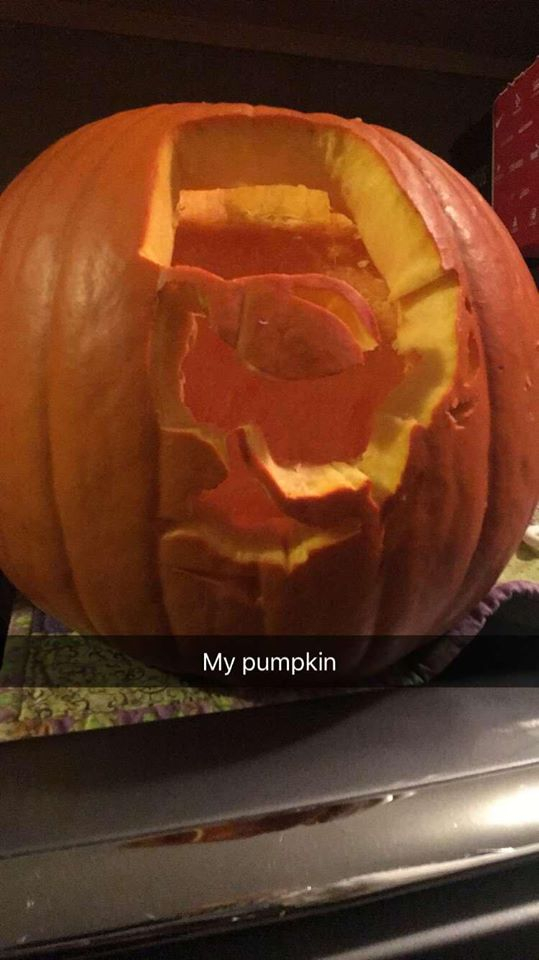 Heeeeeere is what the finished product is! (Ignore the non Meyers one, best pics i got are with my friend who was carving with me)
Im no artist but I think I did a pretty good job.
(Prob not gonna win, but don't think that should discourage others to post, like me)
Post edited by anaisanabckwrds on
This discussion has been closed.