Home
›
Dead by Daylight Forums
›
Event Archives
›
Hallowed Blight - Artwork Contest
"Relax, I'm a Doctor" - frenchela

frenchela
Member
Posts: 20
Happy Hallowed Blight!
The Doctor is my favorite killer and I figured he would be cool with some self experimentation
for science.

This is my first time doing a 3D sculpt that is asymmetrical and I had to relearn how to polypaint and render because I had forgotten!
I started with just a Sphere in Zbrush and sculpted him out, painted him, rendered him, and then composited all the render pictures in photoshop. I have some progress pics: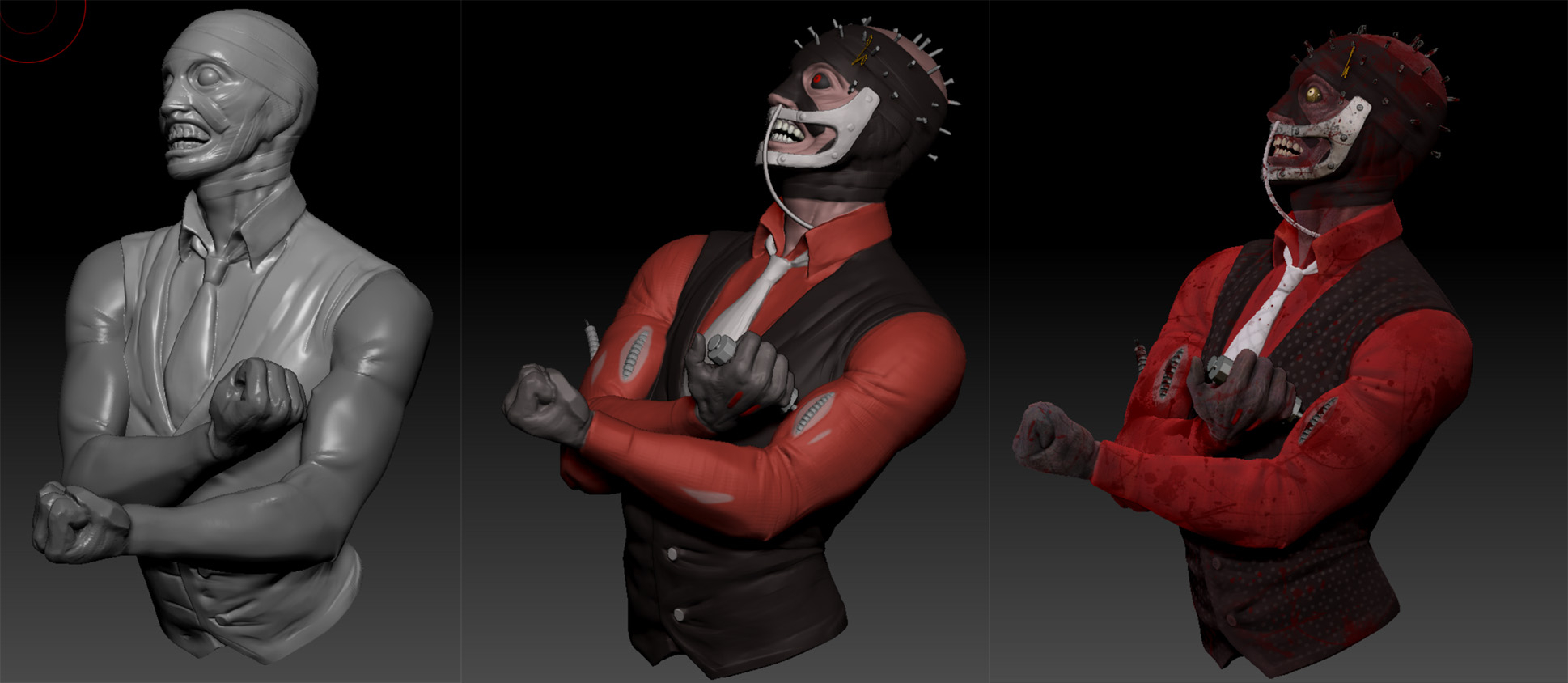 This first model isnt his final, but before I added all the pins, the syringe, his tube, and jaw locker.
The second one was when I got all his flat colors down and then I changed his eye color! Cuz it should be affected by blight

The 3rd one is where I got to put more detail into him, like blood.
I hope you guys enjoyed my sculpt! I had fun making him and I got to reacquaint myself with the whole process of sculpting and painting.
This discussion has been closed.