Home
›
Dead by Daylight Forums
›
Discussions
›
General Discussions
To All The Ghostface Discussions Out There...
ItsDaEmuDood
Member
Posts: 192
Hello Community of The Fog. I've been reading all of these "Add Ghostface" and "Add Scream Chapter" discussions in the forums recently. I was thinking about it in the shower, and actually got some ideas I'd like to share with you. Please leave any and all comments and feedback below. Thank you!
Killer - The Caller
Name - Billy Loomis
Realm - Woodsboro
Backstory - Billy Loomis was the rather sly and even creepy character out of his group of friends. He had his best friend Stu Macher and Stu' girlfriend Tatum Riley, geeky horror film fan Randy Meeks, and Loomis's own lover, Sidney Prescott. His relationship with everyone had been well. Everyone except Sidney, that was. Billy had been trying to coax Sidney into lust and intimacy, but had been having problems because her mother had been raped, tortured, and murdered the year before. That kept coming back to her, invading her thoughts, and pushing Billy out of bed. At that point, Billy had somewhat forgotten his troubles with Sidney, as recurring murders from the killer using the "Ghostface" costume had drawn his attention. But, there was something about that guise that made it more than a joke to him, unlike the others at school. He probably knew his life was changing in front of his eyes, because that day he and Stu confronted Randy in the video store. That night, Billy knew he wasn't invited to that mansion party, but he was lurking around anyway. It was a killing spree that only someone like him could enjoy. But that wasn't the only thing he enjoyed that night. Loomis actually managed to lure Sidney into bed with him, and after some time alone in the house, Billy gets attacked and is killed. Sidney rushes around the house, running from Ghostface, and encountering Stu and Randy, locking them both outside. Shortly after shutting the door, she sees Billy, lying wounded on the stairs, which he proceeds to tumble down, leaving Sidney to realize he is in fact alive. He lets Randy in, only to turn and fire at him in the chest. He and Stu then reveal how they were the killers, their motive for killing, and how they plan to frame Sidney's father, Neil Prescott, for the killings. Loomis then uses Ghostface's signature killing style to taunt Sidney, and then ends up getting shot in the head, killing him. Hank Loomis, Billy's father, left Woodsboro out of shame for having his son run loose and commit these actions. He was invited back to the town to watch an autopsy that would reveal any mental illnesses that possessed Billy. When they examined his brain, after pulling the bullet out, there was a black "skin" forming in the bullet wound. The black "skin" spread to the rest of his body quickly, and then his whole body turned black and vanished. Billy had then woken up. He was once more enveloped in the Ghostface costume. He tried removing the mask, but it wouldn't come off. He wandered around Woodsboro, wondering where everyone was, until he heard a scream of pain in the distance, as he approached he saw someone. He didn't recognize who it was, but she stared at him, and took off. His instincts told him what he needed to do, and he followed after her.
(TL,DR: Events of Scream 1, Dad goes to Billy's autopsy, finds the bullet wound, Entity stuff infects the body, and consumes it and brings it into the fog.)
The Caller is a trivial killer, constantly asking Survivors the question of "Who You Gonna Call?", presenting them with challenges of his own, drawing them away from their objectives, and luring them in for the kill.
His personal perks, Pop Quiz, You've Seen A Ghost, and Cut The Line, allow him to shut down Survivor objectives, as well as hinder them after an encounter.
The Caller's Perks
Pop Quiz - You become obsessed with one Survivor. Your Obsession has 10%/15%/20% increased Skill Check frequency for repairing, healing, and sabotaging. Once the Obsession is killed or sacrificed, all other Survivors receive 20%/30%/40% increased Skill Check frequency for repairing, healing, and sabotaging, and Skill Check difficulty is slightly/moderately/considerably increased. Teachable version is available at Level 30.
You've Seen A Ghost - Your image strikes a lasting impression on your prey. After being in a chase for 20 seconds, after the chase, once the Survivor leaves your Terror Radius, they are unable to interact with generators, healing other Survivors, chests, and totems for 5/10/15 seconds. You've Seen A Ghost will not activate if the cooldown is still active on the Survivor, and the cooldown will not start again for the Survivor if they are in a chase when their interaction timer is complete. You must start a chase with a Survivor not affected by You've Seen A Ghost for it to take effect. Teachable version available at Level 35.
Cut The Line - Your knowledge of gadgets allows you to do a bit more when damaging machinery. After Hooking a Survivor, the next generator you damage will not be able to be repaired for 10/15/20 seconds, but will only regress for half as much as normal regression. Teachable version available at Level 40.
Loadout
Weapon - Buck 120 - The infamous modified version of the Buck 120 Hunting Knife, an eight-inch knife that has been modified by Ghostface, and made to commit murder itself. It comes with a blade guard and a clip-point blade, making it deadly not just for hunting.
Weapon inspection would look a bit like this: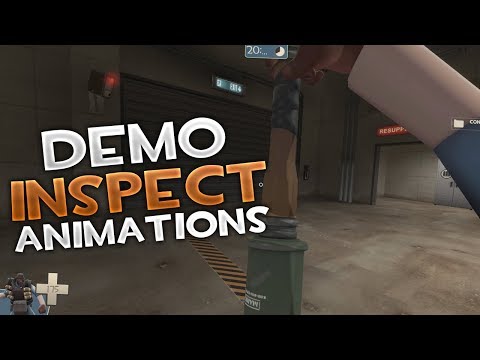 1:34 - 1:40
Power - Who You Gonna Call? - Ghostface drops down into a stealthy position, reducing his Terror Radius to zero, and making him immune to detection perks. A Survivor outside of a 32 meter range of Ghostface is randomly selected, and they receive a call. Each call has a series of skill checks, which if one of them is failed, Ghostface receives a notification, followed by a Ghostface laugh, and the Survivor's aura is revealed to him for three seconds. After a call, Who You Gonna Call? has a cooldown of 15 seconds.
Add-Ons for Who You Gonna Call?
Common - Slightly increases the aura reveal time
Common - Slightly increases Skill Check frequency
Common - Slightly increases Skill Check difficulty
Common - Slightly increases the length of the call
Uncommon - Moderately increases the aura reveal time
Uncommon - Moderately increases Skill Check frequency
Uncommon - Moderately increases Skill Check difficulty
Uncommon - Moderately increases the length of the call
Uncommon - Called Survivor is slowed after failing the call
Rare - Considerably increases the aura reveal time
Rare - Considerably increases Skill Check frequency
Rare - Considerably increases Skill Check difficulty
Rare - Considerably increases the length of the call
Rare - After failing the call, the Survivor has reduced action speed
Very Rare - Allows Ghostface to call someone inside of a 32 meter range
Very Rare - Allows Ghostface to see the Survivor's aura even if they succeed
Iridescent - Survivor is Exposed for 30 seconds after the call
Iridescent - After a call, Survivor is revealed to you until they enter your terror radius
Achievements
Adept Caller - Achieve a Merciless Victory with The Caller using only his Unique Perks.
Prank Call - Have 500 (100) Survivors fail phone calls.
Thank you for actually reading this, or skipping to the bottom if that's what you did. If you have feedback or comments, please leave it below. I'll be reading over this every few days, so your answers should come quickly from me. Thank you, and Good Luck out there in the Fog.