For its year 3 anniversary, Dead by Daylight will be hosting its biggest livestream on May 31st at 3PM EST
Major reveals, drama, laughs, cries, surprises. It's a date!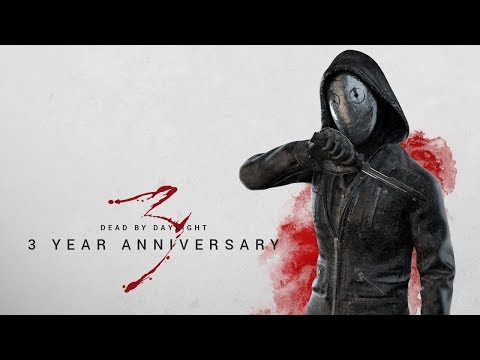 Stream schedule:
https://forum.deadbydaylight.com/en/discussion/64689/
Nemesis 2 tournament May 27th for European PC players

PaulieEsther
Member
Posts: 41
Adv4u's 256 survivor tournament is running on May 27th for European PC players. It's a 2 vs 2 survivor team tourney. Here's the information if you want to apply. Winning team of 2 players will each win a Brazil Weekend Claudette skin.
Here's the rules and application for the Nemesis 2 Dead By Daylight tournament, open to European PC players:
Rules: https://goo.gl/DxaKWG
Sign Up Form: https://t.co/wddqBRlfwq
Tournament brackets: https://goo.gl/GXDQXD
Good luck to anyone who participates!