Home
›
Dead by Daylight Forums
›
Discussions
›
General Discussions
Reminder for Forum Users, please do not share codes here. This is something that is expressly against the rules of this forum.
My take on the Q&A 3.
Runiver
Member
Posts: 2,095
Hello, first, make sure to watch this, if you haven't.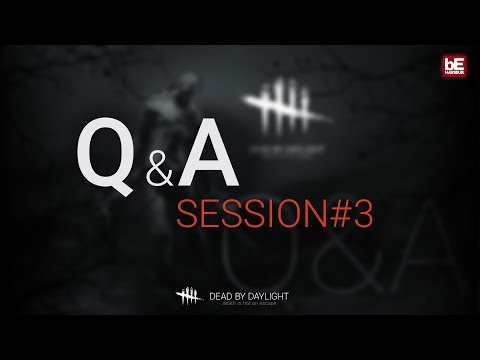 Secondary objectives are a good idea. No project for it after 2 years of it being asked, however, is rather disappointing and doesn't make us think anything is gonna happen before at least 6 months, which isn't very promising to say the least.
"Kindred" as passive for all survivors is just a buff to all survivors, including SWF. It's not closing the gap that much. Especially since Aura is WAY superior info than voicecom in general "I'm going for the save" is way different than being able to see who's the closest, who should go for the save and such. Not to mention the lack of mindgames and faster reaction of the team, and better coordination, which will make the survivor's team way more efficient, while it could have given room for snowballing before.
WGLF not giving stacks & BP for unsafe unhook sounds pretty allright. May just force a BT pick but at least it'll give the hooked a chance in that scenario.
Invincibility frame while being unhooked could do. But as not_queen stated : I'm not sure if you should unhook in the killer's face in the first place. Not sure why you would reward that.
Faster unhook cancelling, I'm not sure why it should even be a thing. It sure is a room for more "mindgames" for survivors, and sure would help against camping to some extent, but it would also help with Bullying to some extent. Not sure why a HOOK mindgame should be survivor oriented. It's also a pretty huge nerf on Doc's grabbing, and most grabbing in general obviously.
Dead Hard buff : a more responsive DH would be cool for survs. Tho, predicting it/being predicted while using it shouldn't be buffed, because that's the cost of it being on an activation button rather than automatic.
Pallet stun speed increase : Could prove to be an issue, as it will transform a lot of mindgames into simple reflexes. While the survivor had to PREDICT to some extent (similarly to what the killer has to do, basically predict the survivor won't drop the pallet), now it may just allow reflexes to be enough. Not to mention a lot of experienced survivors are already hovering at the far end of the pallet, walking back and forward to make it a feint, that could be punished before that possible change, and may just not be, after it. Not to mention the looping aspect of the buff.
Bloodlust nerf : As I stated above, that you probably read, as long as windows are so strong and lacking so much mindgames in several spots in the game, I doubt it would be changed. I can understand that BL3 is an issue as you can easily "cheese" a hit at some pallets using it, which is definitely wrong, but it also prevent extensive use of the same exact windows in succession. Basically punishes brainless play and force survivors to use SAFE pallets in order to pay for their extensive use of strong windows (that usually require no mindgames as they give full vision over the killer, and are usually surrounded by a lot of safe pallets anyway, aka Coal Tower entry pallet). Removing BL3 entirely sounds like a better option, overall, than nerfing BL2 speed, if you truly want to nerf something. You could easily imagine a simple time reduction (like 12-13s instead of 15) to get bloodlust, and only make it to have 2 levels, with the current values.
The "Trap disarming" feature sounds very useless, as more traps are placed in tight corridors, and the disarming survivor will block the passage anyway. If the trap is not in a corridor, you can easily get past it considering the super small trap hitbox anyway. I'm not sure what's the thinking behind that, but I don't see any scenario when it could become handy to have that "feature". I'm not even sure survivors deserve it considering Trapper is far from being a huge threat, even post-buff, compared to the state you may want to bring him.
The Statut reset/exhaustion recovery upon unhooking sounds both unnecessary and counterproductive. Unless you want Sprint burst to become even stronger. Not to mention it would make, in the case of you cancelling the "Mangled" status, to make a lot of add-ons to become obsolete. For example, the Billy Very rare Begrimed Saw and such, which would solely become Slugging tools. It's basically a nerf of its possibilities and strength that should at least be adressed/advised.
What's your opinion folks ?