For its year 3 anniversary, Dead by Daylight will be hosting its biggest livestream on May 31st at 3PM EST
Major reveals, drama, laughs, cries, surprises. It's a date!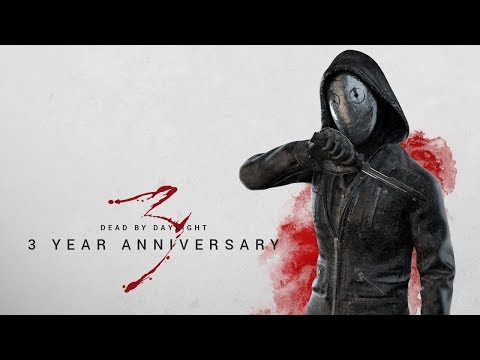 Stream schedule:
https://forum.deadbydaylight.com/en/discussion/64689/
Detective_Jonathan
About
Username

Detective_Jonathan

Joined

Visits

1,838

Last Active

Roles

Member

Points

1,652

Badges

20

Posts

1,074
Activity
*waves arm sowly* Hypocrites, hypocrites everywhere! :D




I saw Miss Piggy's and couldn't be happier! I saw the pic of Tapp's on your profile and oh boy, we both get our favs some lovin!




I jus wish Hag got a decent cosmetic now. Her recent one is very meh to me...like ALL of her Cosmetics don't alter her look that drastically...makes me sad

*oinks*




Oh I know how that is my friend. I still play both sides and try to keep a balanced perspective. I'm laughing at the biased POV certain Fog Whispers have snd seemingly influence the game/devs direction.




Gotta laugh at people complaining about meta/highly used perks for being....used a lot....when you know they use meta/highly used Perks themselves.

Jus returning after a break from the game. Figured I'd pay my old Detective Friend a visit :]

A new cosmetic for the Detective has been leaked. Figured you should know.




Your willingness to share knowledge has definitely been noticed.

You have done good detective, i hope you win your debt even if it implies leaving this game

I need your help, can you check that all of Spirits buffs are fixed? It's really important that you check, I've not got enough time to go on the PTB myself.

Fair enough. I brought this up because when I originally left, you wrote that you wanted to keep me posted in the F.W. issue. Unfortunately, I can't be involved in any shape. I don't need a Streamer or a community member figuring out who "Kilmeran" is and coming after me in my actual career. I've been down that road before, and it gets lawyer expensive.

I'll leave you alone about it now. Good luck, and I hope it pans out for you in the end.

Keep in mind, I wasn't saying you were actually obsessed, I was speaking of the appearance at Twitter. If I had gone there from another linked source and saw the tweets without knowing you from here, that's the exact impression it would have given. The reason being, it's the only Tweeting subject there: the streamers. The appearance would be different if it read like a more typical Twitter account with typical everyday Tweets as well.

Anyway, moving on. The problem I have is that you're being put through the ringer. And at the end of the day, it's just going to break you further down mentally or drive you from the game.

I can assure you from experience that unless the Fog Whisperers are doing it on a regular basis and doing it to a lot more people than just you (that's the vital part), nothing is going to happen. They are way too valuable to DbD marketing and Behavior's bid to build a very loyal core community. Behavior is not going to sanction any one of them or remove them from the program without very serious cause, because they know as well as everyone else that with how connected the Streamers are to each other, it will start a cascading effect of Behavior either losing a lot of their Streamer support, or be put into a position where they will get a huge black-eye in the DbD Streamer digital space. And especially right now looking at player numbers right after a free weekend and 50% off sale, the game is not healthy enough where Behavior will take that route.

As far as exposing them, their reach far exceeds yours. Unless you have a means to write articles to gaming news sites about it all, and have them published, you have the DbD forums, where people are either on your side or don't care either way (as threads have shown), and Twitter, where you have a very small reach as far as I can surmise. Meanwhile, the Fog Whispers have a much broader reach, which allows them to shape and control the narrative about you to a hell of a lot more people.

It's basically like a minnow going against a frenzy of sharks. And just look at what you said it was doing to your mental health. They're eating you alive with minimal effort.

As far as your contact about the file hacking. My very strong suggestion would be to vet that person damned well. Because if any such accusation is made, and it isn't done with all guns firing and indisputable evidence shown, then it's the end of any moves against the Streamer. Any credibility you might have had regarding the Fog Whisperers will be shot and gone.

Let me ask you something. Now, this might piss you off, but at my age, I am genuinely curious.

First, back in September 2018, or somewhere around then, when myself and a few others first looked at the original list of Streamers when the Fog Whisperers Pilot Program was first announced, we immediately raised red flags about some of the names here at the forums. What resulted was a damned war where some of them came into the forums, even making their first ever series of posts, and attacked the threads.

That went around in enough circles, and once it became obvious that the program was going to continue as announced, I just walked away. There were better things to do with my time, better games out there, and better development studios.

Fast forward, and I came back around the end of March because I'd grown a little bored with Overwatch at the time, and was over the whole Apex Legends thing. Until that moment, I'd had DbD uninstalled and the menu listing moved to Hidden in my Steam library just so I didn't have to look at it.

And what do I see? A brand new fiasco with the program. I already knew this new attempt at a war wasn't going to go anywhere. If you read his interview from last August, Cote briefly mentions how vital the streamers and content creators are to DbD (https://www.pcgamer.com/how-dead-by-daylight-proved-analysts-wrong-and-became-one-of-the-biggest-games-on-steam/).

So, what I want to know: By now you should know this fight cannot be won. Behavior will lose you as a customer before they lose a single Fog Whisperer. You're not going to turn it around on the Streamers simply because some of the guys you're going against are much larger than you in the digital space, and will use their size and their community to flip it to their advantage. That's just basic business advantage, and they hold it. And you're not going to get Behavior to remove them from the program simply because of their behavior against you. For that to happen, they would have to be doing it to people en masse.

So, why do you persist? Why bother going to any DbD streamer on Twitch anymore in the first place? Why bother with their Twitch chat? Why bother giving them free mentions in your Twitter? You know they're going to turn it around in their favor with their communities. I saw your Twitter, and to be honest it's appearing like an obsession toward them. And that's not something that will ultimately play out in your favor. I just see you setting yourself up and setting yourself up.

After the Fall 2018 fiasco, I simply stopped watching DbD streamers, even the decent ones like Tru3. I just walked away from it all. It's all just too much drama in the community, and too many of them are connected to each other in one manner or another. I either login to DbD and try to have fun for the night, or I login to something else and have fun there. I don't need to be part of this community, and as a matter of fact even regret coming back to the forums a few days ago. Which is something I probably should remedy.

Oh my gosh...HOW DO YOU KEEP GETTING INTO THESE VIDEOS? You've literally encountered possibly every streamer/ youtuber there is you played against farmer John in the first match. Is this pure luck or is it a curse? I'm guessing more on the curse side




I just saw your twitter and holy shit, those streamers are way too toxic to you. Even Senzuduck. My god, I'm so sorry for you.

I don't know how to use Twitter very well, but I saw enough. Those people...... They're are just grown up children.

They really do need to stop acting like children. These are grown adults, I can't believe they're acting this way. Reminds me of another certain streamers fanboys. "He who shall not be named" used to do the exact same things. Hopefully we will find a way to end this immaturity

Are you doing ok detective? I know people have been really nasty to you lately. :( I just wanna check on you since their behavior is unacceptable! I hope you're doing all right man. <3

*Sigh* We need the developers to do something about this. At this point the mods won't do anything. Have you tried contacting not_queen or Peanits? Perhaps MandyTalk or Gay Myers (Luzi) these are the friendliest mods/ community managers of my knowledge. Have you spoken with a professional about your mental health? Have you blocked these streamers on steam or reported them to steam? What about Twitch? God, I wish I could do something but I'm just a nobody in this community. Have you tried talking to some of the nicer fog whisperers like Paulie or Tru3? What about the King? Ohmwrecker? Anybody?

Yeah, I had some people hit me up at Steam as well asking me why I left and that I should come back.

Then I saw the Legion notes. Which I was fine with, until I hit the missed hit in Frenzy depletes the power portion. Given the absolute crap tech they're running, and the lag I still have my survivors suffering even after having green ping in lobby, lag that has made me miss swings that shouldn't miss, I have a real issue with that change.

If, and I stress if, they had dedicated servers and good netcode already in place, I'd feel differently. But in the here and now, that is an amateur design decision. As a former game designer myself, that change shouldn't even get as far as PTB under these circumstances. I would go with a percentage decrease, then maybe go full on depletion if the servers and netcode turn out to work properly down the line.

If that change goes live as-is, they won't be getting another DLC penny out of me. It would be undeserving.