For its year 3 anniversary, Dead by Daylight will be hosting its biggest livestream on May 31st at 3PM EST
Major reveals, drama, laughs, cries, surprises. It's a date!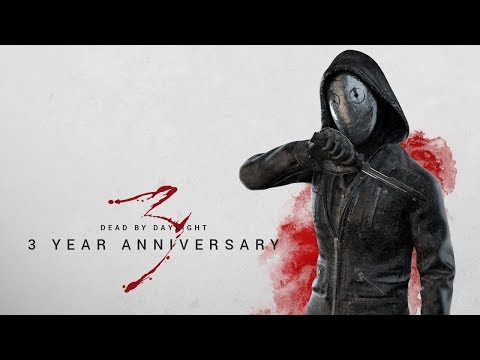 Stream schedule:
https://forum.deadbydaylight.com/en/discussion/64689/
KillermainBTWm8
About
Username

KillermainBTWm8

Joined

Visits

550

Last Active

Roles

Member

Points

2,450

Badges

15

Posts

1,459
Activity
Personally I don't mind holding m1 (R1 for me) but most people would hate it so a different solution is needed, I might try to suggest an idea if I can think one up. The problem with a gen rush solution however is the negatives that would come with it, it is likely Nurse and billy would get nerfed and certain perks would likely be reworked(mainly noed) this stuff would cause backlash (major).

If they can come up with a solution that didn't require nerfs/reworks then it'd probably work.

I remember pallet vacuum and old rank reset very vaguely, those times were awful. Right now the game is in a decent spot and I like to think the devs are working on a solution to gen rush but it is easier said than done since it has to involve not holding m1 for a long period of time.

The forums is also a hobby for me, what some people don't know about me is that I've played this game since howling grounds so I know about the unbalanced things. The forums is also more convenient for me since (like you said) I can put it down whenever I want. I also share a console with two other people so of course I'd spend more time on here than in the game.

I talk about my experience, in my experience since after DS nerf I've had hardly any problem as killer in my experience but that is my experience. It would probably change if I played at R1 but I like playing more than dbd so I generally stay at green-purple ranks on both sides.

Were you previously banned? I saw this account below while mentioning you for a while but never asked.

Orion has more than me probably, I think people don't like the high posters 'cause "they don't play the game" admittedly I haven't played in a few days.

'Cause I quote the devs, say bugs don't make something one-sided and admit both sides have OP things. :b Honestly I don't know, maybe I have a stalker friend. :D

damn I still remember when my wall was empty from all you invaders.