For its year 3 anniversary, Dead by Daylight will be hosting its biggest livestream on May 31st at 3PM EST
Major reveals, drama, laughs, cries, surprises. It's a date!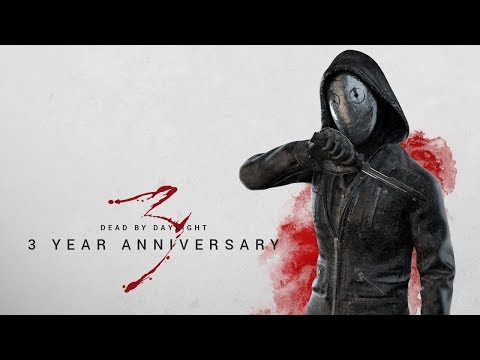 Stream schedule:
https://forum.deadbydaylight.com/en/discussion/64689/
MystiKasT
About
Banned

Username

MystiKasT

Joined

Visits

130

Last Active

Roles

Member

Points

675

Badges

11

Posts

250
Activity
You received 500 Up Votes. It ain't no fluke, you post great stuff and we're lucky to have you here.

You received 250 Up Votes. Looks like you're popular around these parts.

You received 100 Up Votes. When you're liked this much, you'll be an MVP in no time!

Apparently your thread on receiving death threads was deleted. Interesting. Anyway, here's the reply I was in the middle of posting . . . .

Well, there isn't anything Behavior can do to stop it from happening. Trust me on this. I've been online gaming for 20 years (I'm 46 years old) and PvP gaming for 15 of those years. People are going to be toxic, and the simple competitive nature of a PvP game, even if it had a casual Quick Play mode like most other games, still breeds it.

However, Behavior does go over each report made against players for toxicity, and in many cases will ban the offending party. The best things to do are:

1) Report them.

2) If you click the icon next to the chat box on the right-hand side of it, it will close the chat so you cannot see it. I always keep mind closed, so I never see the after-match chat. To be honest, there's no point. I don't need a "gg" pat on the back, nor do I need to see any toxic messages.

Kilmeran

Errr, "keep mine closed" not mind. Told you that I cannot seem to type tonight.

MystiKasT

Thanks a ton man. Im at the point still where at the end of each game Im hoping to have an honest discussion and get feedback as to what I did right/wrong; instead I'm getting people telling me to kill myself.

It is very... odd, especially since it is so consistent.

I will have to just start closing chat immediately.

They haven't given me a reason why they removed it, maybe they'll send an e-mail. I don't want to risk a suspension by posting it again -- so I greatly appreciate the input :)

Ah-Ha! Figured out I can send you and one-time use link to invite me. Should be a just click-it to invite me. Never used a link before.