For its year 3 anniversary, Dead by Daylight will be hosting its biggest livestream on May 31st at 3PM EST
Major reveals, drama, laughs, cries, surprises. It's a date!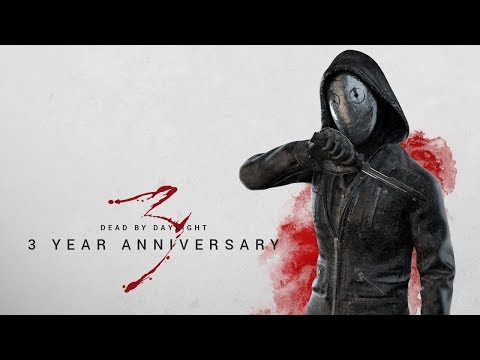 Stream schedule:
https://forum.deadbydaylight.com/en/discussion/64689/
Peasant
I made a template journal and ledger to help me keep track of my BP and Shard gain and loss over the next ranked period. (Starts tomorrow). If you want to record your own stuff but are too lazy to make a template feel free to use mine! https://docs.google.com/spreadsheets/d/1hfqsy5Ll0kE2QcMf30BD53Idbx4_6HpuLTf0BOskQIc/edit?usp=sharing Granted if you don't have any experience with accounting this all might look alien so here's a summary of how to record. First you go to the journal page. Enter the date you're recording the transaction on under date. Enter what type of transaction it is under Desc (ex. Earned Bloodpoints, Spent Bloodpoints, Earned Shards, Spent Shards, etc). If you GAINED currency put the number under DEBITS. If you spent currency put the number under CREDITS. Then take that information over to the appropriate ledger. Enter in the Date and Transaction again and do the same thing with gained = debits and spent = credits. The difference is the ledger has balance. To get balance simply subtract what you spent from what you gained. And that's it! Now you can record, number of games, amount of BP earned and amount of shards earned over the next ranked period!
About
Username

Peasant

Joined

Visits

2,579

Last Active

Roles

Member

Points

3,101

Badges

24

Posts

3,372
Activity
I think he has two, his police uniform as well as his other one with a badge on his belt, which looks totally badass. Thank you for letting me know, but Instagram kinda beat you to it lol

I made a template journal and ledger to help me keep track of my BP and Shard gain and loss over the next ranked period. (Starts tomorrow). If you want to record your own stuff but are too lazy to make a template feel free to use mine!




Granted if you don't have any experience with accounting this all might look alien so here's a summary of how to record.

First you go to the journal page. Enter the date you're recording the transaction on under date. Enter what type of transaction it is under Desc (ex. Earned Bloodpoints, Spent Bloodpoints, Earned Shards, Spent Shards, etc).

If you GAINED currency put the number under DEBITS. If you spent currency put the number under CREDITS.

Then take that information over to the appropriate ledger. Enter in the Date and Transaction again and do the same thing with gained = debits and spent = credits. The difference is the ledger has balance. To get balance simply subtract what you spent from what you gained.

And that's it! Now you can record, number of games, amount of BP earned and amount of shards earned over the next ranked period!

I made a countdown to September first which is pretty late in Summer (it's really early Fall.) . So now I have a sort-of countdown to Dedicated servers I guess.




Did you finally get your buff?

Freddy: Yes

What did it cost?

Freddy: My awesome claw, but now I've got bling

I only use Frank's+X when I see a really sweaty SWF. Then it's fair game imo since they're also making the game piss easy for themselves anyways.

What happened to your Meme's pit ?

Can't find it.

Peasant

@NathanExplosion We rebranded, now it's No_Mither_No_Problem's Meme Disciples