For its year 3 anniversary, Dead by Daylight will be hosting its biggest livestream on May 31st at 3PM EST
Major reveals, drama, laughs, cries, surprises. It's a date!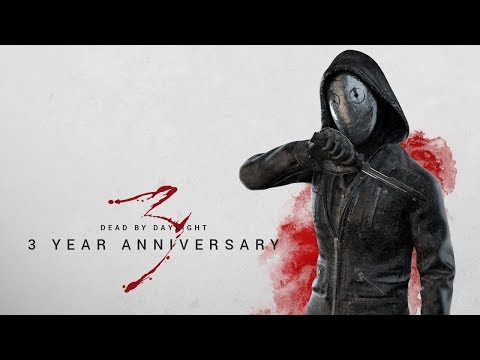 Stream schedule:
https://forum.deadbydaylight.com/en/discussion/64689/
Shad03
Just a simple guy doing simple things. My hobbies include eating cold dirt, giving 28 stab wounds, and talking to you all. I hope you all who read this have a good day. #WeAreLegion
About
Username

Shad03

Joined

Visits

530

Last Active

Roles

Member

Points

2,576

Badges

17

Posts

3,028
Activity
Thanks for the mark :3. Thematically Legion is a top fav of mine, esp with Susie. Had a really bad match followed by the best match ever xD got a 5 stack Devour Hope and managed to Mori kill everyone and finally get the Trophy "Blood on Your Face". Was immensely satisfying with one of the most satisfying Mori kills.

I did feel a lil sorry the last Survivor begged for my mercy (I had closed the Hatch and caught em at an exit gate at a quarter of EGC timer. Which made the Mori even more thematic xD

Shad03

<3
No prob, and same here.
I got all the blood trophies with the Trapper.

Am I the only one who noticed the thread said LMAO on the side?

Shad03

I didn't even mean to do that until I looked over my paragraphs. I decided to then make it intentional. :D

Kiskashi

It's actually a little sad to see you with default icon knowing full well what that might mean :'(

If the new legion changes go through, I might need your help with something I am creating, you don't mind helping me with it?

Got a Legion question for you. Does Sloppy Butcher interact with the Frenzy stab damage?

Shad03

Not from what I've seen. If you want a FF stab damage increase, running both Franks Mixtape and Stab Wounds Study is the best way to really knock down the stab damage.

Didn't wan't to post on the actual thread about the illustrious community and their confrontational communication skills because....well its a dead horse I've kicked around a few times on here. But i do wholeheartedly agree. Watching people in game and on the forums, fling their metaphorical poo at each other instead of behaving as though they belong a few more rungs up the evolutionary ladder, is depressing. Creating a damned if you do, damned if you don't environment just makes the whole game unappealing. So well done speaking up, as well as handling the trolls (who go right ahead and prove your point) in an excellent manner!

Shad03

Apologies for being late on response, I did not see a notification.
I also apologize, my memory is bad and I do not remember where this event took place (besides a lot of people prove my point a lot so....) Anyways, thank you for the compliment. I appreciate it.