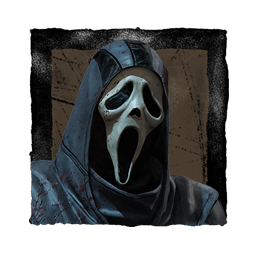 Acromio
About
Username

Acromio

Joined

Visits

3,498

Last Active

Roles

Member

Points

1,884

Posts

1,610

Badges

23
Reactions
Comments
Bad survivors need their second chances.

*a barely noticeable baby nerf, announced with months of advance to allow survivors to abuse the [BAD WORD] out of them while they can.

Why would anyone play them?

They wouldn't reintroduce it even if their lives depended on it. Survivors hated it, and that's enough for it to be obliterated, in the devs' eyes.

TL; DR: she's trash, bugged to [BAD WORD] and about as fun to play as as squatting on a cactus.

No, ultimate waste of 2+ perk slots. :)

Of course it's a nerf. It was bound to be a nerf. It was always going to be a nerf, because survivors wouldn't buy their monthly wig-subscriptions, if it wasn't.

B-b-b-b-ut Fredi oP!1!!!1!!

Tier L for laughing stock.

He's not great in chase, stop spreading misinformation.

TL;DR: They're trash, just like 99% of the roster.

Clutter your bloodweb and potentially trick you into wasting an offering.

He'll still need 5 cocking seconds before he can so much as interact with you.

The amount of people blaming the killer for playing well is sickening.

Survivors who repair gens and open exit gates are boring. :(

Nice argumentative misfire. :)

The fact that he can't handle a competent team, just like any other killer can't. ;)

It doesn't change the fact that he doesn't need to be nerfed.

TL; DR: Clown is getting nerfed Huntress is getting nerfed Demogorgon is getting nerfed DS is staying as it is

They have a cosmetic shop, a battle pass, paid DLC. How much money do you think they still need?

The killer has no control over that, and you know it.

You shoudl consider the possibility of that being a "YOU problem." :)

Every killer is overrated.

So, they basically confirmed that he's gonna become even worse than what already is.

Unfun tunnel is the way to go\ Unfun tunnel, let's begin the show! Unfun tunnel all the way\ Unfun tunnel, oh, it's here to stay!

Both of them are trash tier.