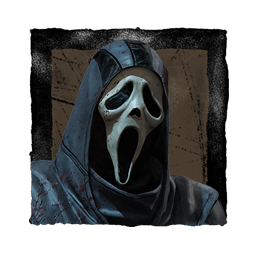 Acromio
About
Username

Acromio

Joined

Visits

3,492

Last Active

Roles

Member

Points

1,884

Posts

1,556

Badges

23
Reactions
Comments
(Quote) Lmao, they're likely slapping a cooldown on his power and taking away his exhaustion and exposed add-ons. So yes, he's gonna be worse.

We know, but he's getting nerfed anyway.

Why is every survivor dropping pallets?

You might want to seek professional help.

In a normal game, such a blatantly and hilariously overpowered perk would never have left the drawing board. They had the worst idea they could have had for a perk in DbD, and then implemented it in the worst possible way for any game.

He's already a laughable M1 killer with a useless power.

@op We know. Don't listen to those who tell you she's still good. "Fun" fact: if you just keep running in a straight line, she can't catch up to you.

(Quote) No, but at least he can camp.

(Quote) I like the term "flashbagging," props for inventing it.

So the Thanatophobia change is trash? (Youtube)

Nope. Keep grinding, fam.

(Quote) Sorry, but whate the devs say and what they actually do are two, completely unrelated, things. Just look at Billy: that stupid cooldown system was allegedly "not intended as a nerf," and yet good luck not overheating against a dece…

(Quote) HAHAHAHAHAHAHAHAHAHAHAHAHAHAHAHAHAHAHAHAHAHAHA. Stop comparing moris and keys. They're not equals. As a survivor, you could just Blendette-in-a-bush your way through the entire match and still get a free escape at the end if you have a key. …

(Quote) But the thing is, DbD is a competitive game, whether or not the devs want to admit it. The moment you pit a player against other players, it's inevitably gonna get competitive, it's just the nature of it.

(Quote) I'm tired of having to type the same stuff over and over again. You balance for the top and it's balanced for everyone. That's how it works. https://youtu.be/X1p42KtZOCw For top tier players PH is a laughing stock with very little chase uti…

(Quote) No harm in clarifying. :)

(Quote) DS is hilariously poorly designed too, lmao.

(Quote) He's so strong, he got curbstomped in the last tournament, against survivors that weren't even allowed to go full meta, lmao. Please, just stop. You clearly have no idea. If you have problems versing Pyramid Head, it's completely on you. ;)

(Quote) You really must be a bad survivor if Pyramid Head is a problem for you. ;)

(Quote) Placebo changes at best. Again, the lst torunament hosted by that famous streamer whose name I can't remember proved once and for all that the game is essentially no different than when the Depip Squad experiment took place.

(Quote) lmao. They nerfed a harmless perk for no reason and removed a debuff from another pathetic perk that barely sees any use as is in exchange for a (guaranteed to be) negligible qol change. I'd hardly call those things buffs. Furthermore, they …

(Quote) You're the one ignoring facts. The devs' stats are famously meaningless.

They're not out of touch, they know far too well what happens in their game. Still, that doesn't mean they're going to make changes according to that. To the contrary, I think the last three years have made it pretty clear that if they have to choos…

He was already dead, though, lmao.

He's still trash, though.