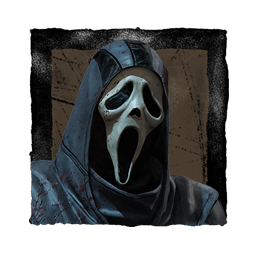 Alex_Splicer
About
Username

Alex_Splicer

Joined

Visits

257

Last Active

Roles

Member

Points

37

Badges

7

Posts

119
Reactions
Comments
I feel it's then and when you switch while you're still in an animation of any kind. Hopefully this will get fixed soon because it's more embarrassing than annoying to me. XD

I had a Nancy actually use the "nerfed" DS on me, it was the end game and I just got through hooking a Bill; she popped out of nowhere and scared me so I knock her and my instant reaction is to pick up. She hit me; gave Bill BT - Bill bodyblocked for Nancy. They both got away, and I as a killer player was actually proud to…

No, never. I never intend a 4k, most of the time I don't even let it happen. You actually don't have to full kill ANYONE in order to rank up too; as long as survivors don't do gens at the speed of light - you can get relentless. Either way in my opinion playing Trickster is the same as playing Clown; you're really just…

I open the gate and shove everyone out. You know what's really annoying? When survivors stay right at the exit and then dash away like a little turd. There's literally no point in you being there except to, again; waste the killers time - just like when there was no end game collapse. A lot of your posts have been horribly…

Pfft- As soon as I touched rank one as killer I got troll SWF over and over again; never did I have a fun one where we all just played non-douchey and normal-esque. You may think that EVERY killer is a constant winner but I've very rarely gone try hard in this game after rank one; even while I was still in red ranks I…

Pfft. LOL As a killer player that almost NEVER camps or tunnels, DS was unfair af. I would go get someone away doing a gen nearby me after I bothered to walk away because they had a fat crutch they could lean on. This DS is becoming what it should've been a long time ago.

There's been one single time I was toxic in a game.. They trolled and t-bagged me because they knew at that time I was fairly new and enjoy Ghostface who simply stabs. So I had Rancor and t-bagged the obsession while the rest did the generators. He had adrenaline and tried to run; bit knock and Mori him only to get an "…

Pfft that's funny. Because you like it? I dunno, I ain't a dev don't complain about an actual bug to me; we're talking about how you think NOED is OP.

I never play survivor. But I have a full understanding of what they go through when I play. Do you do the same for the killer? Probably not. You want them to think about the survivors like they're just players; well I'd like the same for killers. But because we're "killers" we're awful people that MUST want you to suffer.…

I just have one thing to say... The perks name. " No ONE Escapes Death " That should include you. Because I might want that last person gone when it's a lengthy game and I know I deserve the 4 k for once in my life. Just like survivors claim they do enough to leave when hatch spawns. It's silly that keys or Mori's, the…

You know, people could just say get better; practice more. Git gud makes you seem like you really don't care.

Pretty much what everyone is saying - it's just bad rng/luck. I always level up the perks fully- even those that I don't want - just to get them permanently out of the way; just so you know.

And maybe make it actually a bit of a challenge to find them? I feel like that would make for good gameplay. Most people already know where they are, and the ones that - don't get to see the tall heads of gens ( excluding stuff like The Game ) and find them easy.

No one can blame you for feeling this way, but you played fair from what it sounds like they did as survivors. Usually the killer role can be stressful because sometimes you want both sides to have a good time, but it almost never happens. But when it does - those moments are great. Some people are butthurt, and some are…

That's a great point and I haven't even been able to try out the recent changes sadly. But you don't usually try to look for survivors right underneath yourself so it should be much better having it down low than to either of the sides. I am definitely happy to see the actual survivor specific icons, as I get tired of…

I sadly can't try this out yet because my Xbox died. But it looks so good; I don't see the problem? It's a change, and that's why no one likes it? Because it's something different? They're also trying to get with the times and make their game look even better for next gen consoles and such. In my opinion, there needs to be…

I guess I'm the definition of a fair killer. I purposely use ebony Mori's for two reasons - to keep track of who is on final hook; and/or if they were really rude/trolls to actually use the Mori as intended. I don't care about my ranking or whatever it's called now; I just want a fun game. My definition of a fun game is…

No, there are toxic players; just not as many as people conceive. I dunno who thinks there is no toxicity in games but there is, no matter what game you play. You'll eventually run into a troll that is just nothing but rude and clearly uncaring of the others feelings. If you think that DbD is special and can't have bad…

Good job, you gave in to your own petty desires. I never play survivor, and I'm a really good killer player; I never like to tunnel or camp. I've played for over a year and half now, you just need to go to a different game if you can't handle any of this. Killer or survivor you deal with BS everyday at least one game.…

I don't think you comprehend how much of an easily jumpy person I am. I get scared as killer when I simply find a survivor out of nowhere. But it's fine now anyway, my Xbox died. :(

Uh... Survivor IS hard for someone like me. I only play killer because the few times I try to play survivor I am just too jumpy to do ANYTHING properly. All I'm good for is distracting the killer until I finally die. That's the bad thing about the post that started all this - they grouped every kind of survivor together…

I'm honestly glad I stopped playing so seriously. It's just way too much already as is to try against a team of any calibur for killers that just want fun instead of a sweaty game. I literally never use this combo unless I have to get challenges done; and if it's getting changed - now I have little to no help simply doing…

Take it from a person that's always in the end trying to be the nice killer. I honestly start using ebony Mori's now to know when someone is on death hook and don't kill them. What I do when I notice that I have teams like you described - is just ignore them and go look around at the map; enjoy some time to yourself. That…

I can kinda agree with the factor that if they're using an Iri Head that they're not as good - I'd know.. :D Hell, even when I use it I usually don't bother to until I find the really good player in the team or if I know I need to instead of just hitting. Then again I'm one of the few killers just trying for a good time.

This is totally my mindset when playing. It's really hard to have a good time as killer when that one person either I quits or kills themselves on hook, and I'm not one to up and rage quit, I'll at least just go to one of the exit gates and open one only to block the other. ( If I have negative players in my game anyway. )

I only have one thing to say to this post and that's - if pips don't matter then why do I mainly get new players? I have a low rank now because I left the game for a month and half or something-- 16. I've been red rank before, 1 even. It's rare that I see survivors that are of my knowledge in the game, it happens but…

We really going to say it's not a thing? It's really only ever done by players of high ranks/playtime who simply know the map and how to avoid the killer the best way possible. But my version is that - but you NEVER interact with the killer; you play DbD like it's Hide'N Seek and don't bother to come out. Other than that…

You don't seem to grasp that it isn't going to truly matter in the end just like the Mori change. I do nothing but play killer, and I watch plenty of high skill survivor play just to get into the minds of them. If you have this much trouble then you're just screwed - or you need to stop playing solo and get a team…

LOL No I get where you're coming from - I truly do. That's why I never play survivor. But I think an animation isn't really a nerf like what they did to Mori's. Though I already waited until last hook to Mori anyway.