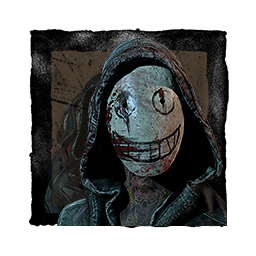 AnxiousGummy
About
Username

AnxiousGummy

Joined

Visits

38

Last Active

Roles

Member

Points

17

Badges

4

Posts

18
Reactions
Comments
I actually love the crowns but I don't wear them often since I feel they make me easier to spot haha I feel the masks might not have the same issue.

Omg not the detailed texture high polygon count XD hahahaha

Yup! I understand if they can't do it for licensed characters but I hope all original characters can get a mask eventually.

Haha! I actually didn't think of that XD I wonder what a mask for PH would even look like? Would it be a small mask just tacked onto his pyramid or would the entire pyramid be made to look like a masquerade mask?? lol

I'm hoping they'll alternate the characters that get cosmetics if this the route they're going to take. This year we get masks for these characters, next year they will do masks (or other cosmetics) for another set of characters.

Yup, we are a few but we are here haha

One of my friend's is a Kate main and she was disappointed she didn't get a mask. Hopefully next year!

His nationality is hispanic american. I should've said hispanic instead of latino.

I completely agree that Clown should've def gotten a mask. Maybe they didn't since he has that jester outfit already in the shop?

Yup! Gotta love the male latino representation :D

Killers: Artist, Deathslinger, Huntress, Spirit, Trapper, and Trickster. Survivors: Ace, Elodie, Dwight, Jane, Mikaela, and Yui

Slinger's looks so good! Very on brand for him haha

Me too...I thought it was just me I'm worried because it says my progress and bloodpoints will not be saved but my purchases are. Does this mean I'm going to lose all my prestiges and bloodpoints I've been saving up?? :(

I got in a locker right in front of the killer

I haven't had too many issues with them. Especially if it's just one or two survivors who run Boon totems. It was more of an issue for me when they first dropped since literally all four survivors in every match would run them.

I'm curious to see how/if the ink from the teaser will come into play. I think it's a given that the crows will big a big part of the new killer but what of the ink aspect? It would be cool if maybe the killer can teleport but they materialize from a puddle of ink or something like that.