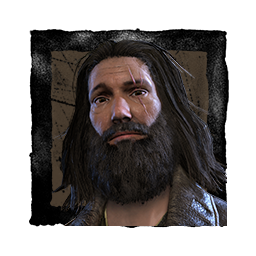 Bearded_Owl
About
Username

Bearded_Owl

Joined

Visits

143

Last Active

Roles

Member

Points

37

Badges

7

Posts

57
Reactions
Comments
Why does it matter, because the whole forum is just people saying how unhealthy the game is, it's impossible etc. asking for drastic changes, but providing no evidence. I'm just showing my experience as a solo survivor to show that it's not as bad as everyone makes out (for me, personally). Guess to some, harder and more…

Ok, well let's start by addressing queue times, I'm instantly getting into matches while as killer I have to wait forever, so I'm assuming that some matches are paring me with killers they shouldn't (speculation but I assume true), so this may be helping my escape rates. I did it in an excel sheet instead of screenshots…

I play 50% killer 50% survivor, and as a survivor, I've been loving this patch. Even more of a hot take, I find Dead Hard really fun to use now, never liked using it before, felt too strong and hated going against it, but now, it's almost as fun as pulling off a Power Struggle play or a For the People play. I use to run…

First of all, why do you have to make this a Survivor Main v.s. a Killer Main argument, the vast majority of players who play DBD (like myself) play both equally, I have 3.7k hours in the game and about half of that I have played killer, so I am saying, objectively, with the current meta after the recent update, she is…

She also blinks and teleports through walls, how is that a counter-argument, that she's slow? I assume you believe she's in a good spot, perfectly balanced and nothing should be done about her current power level? Well, thanks for nit-picking a single point you didn't like, ignoring my overall concern with the killer and…

Well, it only happens to my friend and never to myself, so maybe it is in combo with the perks he is using? But it's been 3 different lockers, so don't think it is the certain lockers. It's not internet connection etc. as we play over the same connection

As survivor I run perks that I feel totally rely on chance and will not switch any of these beautiful perks out- Smash Hit Any Mean Necessary Autodidact Blast Mine I feel like meta perks are that way because they are guarantee to give you value, but I enjoy a bit of randomness, not always getting value but enjoying it when…

But as I go on to say, maybe they are unpopular because they have so few cosmetics and the ones they have are below the quality of others? Better skins, more people using those survivors...surely that makes sense?

How does me saying this is a problem make me a killer main (2,945 hours of gameplay and the majority played as survivor)? Whenever someone says something is a problem with 1 side, it must mean they belong to the other side, just make your point, doesn't have to be an us vs them thing! I bring a flashlight 50% of my games…

I actually feel they are dropping the ball when it comes to original killers, females in general could make far more interesting killers as it goes against the grain. Male killer with a gun...in tons of games + movies Male killer throwing knives...in tons of games + movies Male killer setting traps...in tons of games +…

Killers have the spend bloodpoints before they join a lobby, I'm pretty sure survivors can do the same thing, it's not hard. But you are also right, you could just lock survivors in earlier and give killers a chance to adjust. Items aren't toxic, bring what you want, but accept if a lobby has a map, a key and 2…

I don't understand what the argument is here, as a survivor main, I hate it when my teammates do this. I guess the ones who are defending the last minute character switches are the people who do it. You wouldn't be switching you character last second if you didn't think is was a crappy thing to do. I've literally seen 2/3…

That's good to know, thanks....hopefully it gets fixed cause power struggle is already so hard to make work...making it a gamble on top of the work required to make it work is sad

Updated-300 Matches played.

Hacking has nothing to do with which side is more toxic. Does it even matter if one side is more toxic than the other, it's DBD, it's just part of the game.

Blood Warden Enduring Devour Hope No Way Out Mindbreaker Discordance Dark Devotion

Seriously, this is a joke, this is just one of several matches today on Lery's that had gens next to each other. Lazy developers.

LOL......this must be a meme post. Nerf Blight.... Nerf Ruin, Tinkerer, POP & BBQ. The funniest part is saying the learning curve is too small.......ok

That's pretty amazing. Maybe Survivors should let go of gens after X amount of time because it gets too hot to touch it! Maybe killers should be stunned longer with each pallet hit due to concussion. People should leave things that work perfectly well alone...jeez

Low skill killers use it? While it's good you have no problem with the perk itself, it's survivors who cannot break 5 bones who have low skill. We should be doing the side objective, you yourself said it's sad kills are all that matter, yet clearly you are just doing gens, isn't that the same thing?

Possibly one of the dumbest suggestions I've ever heard. I'd say I'm a survivor main but play a fair amount of killer, 3k hours of gameplay, I'd say basement is one of the only things that still creates a little fear, a little dread, why remove the only scary part of the game that remains. You have to make plays around,…

The wins column is me personally escaping through the exit gate (hatch isn't allowed). So yes, I escaped 17 matches against Wraiths.

Maybe it's region, it's possible he is just played more often in Asia?

LOL, ummmm....it does happen a fair amount, normally it's one of three things; 1.Someone will self-care for 32 seconds in the corner of the map instead of of coming/going for a rescue 2.Everyone will leave gens when I'm hooked, crouch nearby and they will all just wit, meaning no-one does anything for 20+ seconds 3.One…

I'm glad this has got people interested and it's created a chat, but I'm just 1 person, I really don't really wanna commit to collecting data that hard, who I faced and a simple win/loss is something I can just pop in the end of the game, takes 5 seconds and then I'm into my next lobby. That would just take far too much…

Seeing...anyways, why does this have to be 1 side v.s. another, it's just data, nothing more or less? I make it clear a win is me escaping, so anyone can see that pig is barely played and doesn't win when she's played....really don't get your point? Maybe this would be a more accurate showcase of a win, if it was a SWF…

Any Means Necessary, the only perk I'll never switch out of my perk set. I like Blood Warden on Killer, especially on Freddie with his Iri add on that blocks the gates for 15 seconds when opened, always a scare for survivors :D

Well, that just isn't correct, as I'm certain I have a very high MMR. Saying he is a weak killer.......I believe you are in the 5% who would think that, he isn't OP, but certainly not weak. The part about the strong add ons, I feel like maybe his add ons maybe don't seem that well balanced since he got the windstorm built…

That's fine and to a certain degree I agree with you, but you will notice 80% of flashlight clicks are repeated/macro clicks that are used in a taunting way towards killer, which is just a douchey thing to do. I should have made my original point clear on that, thanks!