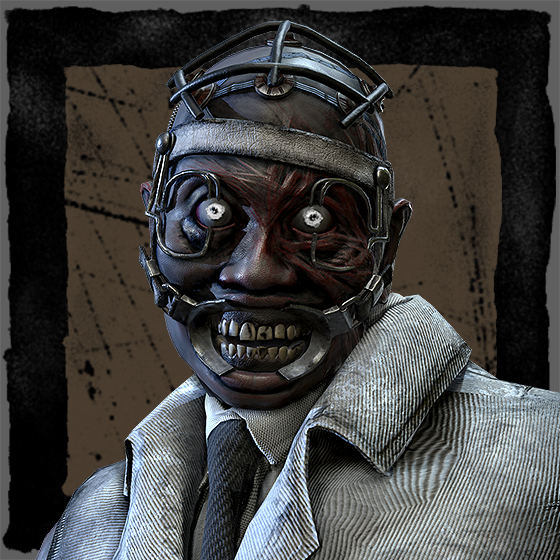 We will shortly be deploying a hotfix to the PTB to potentially address the Save Game Errors that some players were facing. Please update your PTB build when the update is available and let us know of any issues. Thank you.
Boxohobo
About
Username

Boxohobo

Joined

Visits

175

Last Active

Roles

Member

Points

110

Badges

9

Posts

50
Reactions
Comments
I am really excited to start seeing things for the new chapter.

The raffle was a cool idea, but everything else was kinda overshadowed by delays for me. I am on ps4, so I spent the entirety of the anniversary waiting for the updates. I did not play double blood points because I was already at cap and I feel bad earning points I can't use. Feels like a waste.

Eventually people are gonna catch on to just ignore Lowbei when they appear. :p

We gonna get a lashing for speaking out dude. Ps4 players don't get to complain.

Can't use Auric Cells yet so all I could scrap was a pink shirt for Ace. He lookin fresh 2 deth.

At the very beginning of the match when you don't know who the killers is and you've found a gen. I usually start panning the camera around to make sure I'm clear and there have been times where Myers is just RIGHT behind me and I run shrieking from my gen.

It depends on who the Killer is for that match. As of now I can't remember any maps I have more bad than good games on, but I do get sick of seeing Autohaven Wreckers six trials in a row.

Why not both? *cue fiesta*

I'm making a bet this thread will be deleted before the end of the day. Noticing them taking down ps4 threads on the reddit and a couple here the other day.

Surprised this thread isn't on fire. This community doesn't take kindly to those kind of suggestions. He'd probably work like Fire Up, but that's already a perk in game. Maybe Hex : Devour Hope too.

Lean Cuisine = Hillbilly Chunky = Leatherface Hag = Grandma/Grandma Swamp Bae = Doctor ( ͡° ͜ʖ ͡°) A lot of times I just called Wraith and Trapper by their actual names.

Boy we got freaking shafted. It's a real shame cause I love this game.

I'm capped so I can pour all my points into the new killer. He isn't going to level himself up and even AT cap the best I can get him would be around lvl 40. And I can't even do THAT until I have him so yeah. It's not "on me" that I don't have the killer yet.

TBH I saw the title and thought you were referring to Friday the 13th. I know players were migrating from there to here but no need to use our forums! XD

Gonna take one last shot at tomorrow, if we still don't get it don't expect to see me during the DBP. There would be no point. I've been capped for months now(before the clown was revealed) in anticipation of the new killer.

Part of me is frustrated that they are lagging even in THIS department, but more of me hopes that's because their attention is in more important places. They can always catch up with the raffle later.

I did actually try DbD on PC first. It ran like sludge. The only way I CAN play DbD is on console unless one of the PC Master race feels generous enough to fork over the dough. Otherwise? Maybe they should stop telling people "lol get a PC".

I'd love to! So when are you gonna send me the money for a gaming computer? Could you buy me a fancy mouse too? Those always looked super cool.

Hooray for Xbox! Go and be free! Meanwhile we Sorry Sonys will be rotting in the corner.

Cause having dinner with his family would be awful. ;)

Myers. I mean, I'd bang The Doctor no problem but being in a relationship with him seems nightmarish. Same with Leatherface.

I'm not gonna say you should or should not buy Auric Cells, but it would give me some fiendish glee if BHVR had to lose money over this. They might have to take it seriously if that happened.

If Xbox gets it first, I'ma be happy for you guys. Be free brethren, be free of the waiting.

Hesitant to get my hopes up for Tuesday but I've got nothing left at this point. Literally bone dry over here and wringing the bones to dust.

I prestiged my survivor and killer once and there's really no reason to do it again.

I'm super pissed about having to wait too, but there's a lot of new content coming. I really like the clown and I want to see more. To me, buying DLC is a little way to make sure the good stuff keeps coming. Pour money in the pot and good stuff comes out, yes? I know the waiting sucks and PC players get stuff weeks before…

The Pig and Freddy come to mind first, but it's rare I have a good game against a Huntress either.