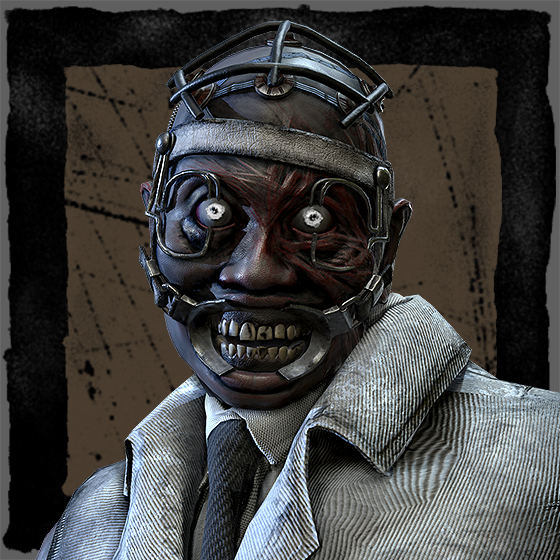 Boxohobo
About
Username

Boxohobo

Joined

Visits

175

Last Active

Roles

Member

Points

110

Badges

9

Posts

50
Reactions
Comments
I, for one, would love to see killers in swimsuits. If David gets to be topless everyone else should be too. ;)

Reskin killer weapons to be common household objects or toys. Brooms, mops, spatulas, toy hammer, etc

I tend to do the same thing you did. If I happen to see someone kick flip off a hook I'ma let them get a head start if others are still alive. Now this is just me, but if they kobe and they are the last ones left I let them go. I don't expect anyone else to do it, it's just a me thing.

I can see it happening and I have hopes.

PS4 Maining Doctor, hopefully Clown soon! Maining Ace as a survivor.

I liked it, look forward to hearing more!

I tend to discourage my crew from BMing when we are playing SWF together. It took a bit but they are getting better about it.

Lightweight. Gotta go fast.

I am 100% down for comics, novels and or animated(CGI not hand drawn) shorts.

Feels kind of like a kick in the shins to me but off I go I guess. The excess grinding is why I stopped playing F13 so here's hoping it won't be as miserable as that.

The one thing I can think of that's absolutely toxic is when both gates are open but none of the survivors are leaving because they want you to see them teabagging before they go, and they will waste twenty minutes sometimes throwing pallets and vaulting trying to get you to go over there.

Before the dev stream I just assumed they wandered around looking for survivors and when they found them a trail starts. For them the only down time is hunting. I guess it's nice they get their own fire though? Gotta stay warm?

Pig or Freddy. People always talk about how weak he is but not being able to see him and only hearing him when its (90% of the time) too late and he's spotted you.

Michael Myers, the man, the myth, tHE LEGEND

Gotta be The Scream Queen

The Doctor xs 100. Everything about him is tops.

Ace cause he doesn't seem to be taking the entire scenario that seriously and it's nice. Win some, lose some, it's his life style.