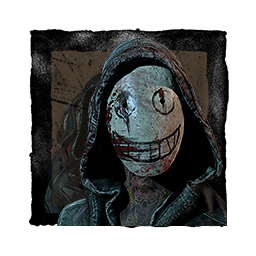 Chaotic_Riddle
About
Username

Chaotic_Riddle

Joined

Visits

2,201

Last Active

Roles

Member

Points

3,396

Badges

22

Posts

1,949
Reactions
Comments
One of my favorite myths that I managed to bust was whether or not bamboozle's vault speed affect pallets with the Legion. Interesting enough, you do vault pallets faster. I believe this might actually be just common knowledge now, but at the time when the text was changed to make it seem like it didn't, it was interesting…

They're all pretty solid picks, but Counterforce is really good if you want to try and get them done as quickly as you can to go back to focusing on your main objective

I'm still waiting for my Ethan Winters skin, BHVR. 😞

It's always fun being accused of hacking for using Mad Grit. It's such an uncommon perk to see, I get it, but come on, it's not that hard to read it's description at the endgame. 😂

I wouldn't think a player would have a disadvantage in speed regarding what they use. All characters, Survivors and Killers, have their movement speeds set in place, it would be very strange for them to be somehow slower due to a controller. If you are somehow slower, then it would be a very unique bug but it just doesn't…

Yea, even with some cosmetics where the Survivor is barefoot, all sounds are the same, possibly due to balancing reasons. Again, as of right now, I think Dwight's Christmas stuff is the only ones with unique footstep sounds, but they're more 'pay to lose' than actually benefitting you, but they're at least silly and fun lol

Dang, sorry to hear that, man, yea, hopefully it's fixed soon for ya. 😥

All are the same, though I think Dwight with his elf and Christmas present outfits are the only ones with a unique sound for every step he takes, that being the faint jingles you can hear.

The new stun-detection should have some looking into, yea. Was playing a lot of SWF games yesterday and the stuns just felt too easy to pull out, not really much risk to it right now if you just camp pallets. I haven't experienced much lag though but that could be due to me playing on PC. I'm sorry for all the console…

Some people just have weird ways of coping for their frustration, I guess? I never understood it either, but it is what it is, I guess lol

Hackers are a thing, yea, as @GoodBoyKaru stated. And yes, they can still be hacking in your console lobby if you have crossplay enabled. Best to just report them when the game is over and move on, not much you can do sadly.

She just underperforms compared to the rest of the cast. She doesn't feel entirely fun to play and most of her playstyle encourages to tunnel the person you generally trap. She's one of those Killers that should get, at the very least, a mini-rework to have her kit be more healthy and fun for the game.

Could just be that you're on too early in your region and not a lot of other players are up yet, or you might have crossplay turned off, it shouldn't normally be that long.

Brutal is overall more useful, Fire Up just rewards you for not doing your objectively as optimally as possible, which is fine, but it seems like a poor design choice personally for very little value.

Meanwhile, I'm stuck here with 20 different Spirit mains running Stridor and tunneling the [BAD WORD] out of whoever the unlucky poor soul is that gets caught by them first.

BHVR has done it, they've clown'd the clown. god i miss his power

I've been enjoying solo-survivor as well, I enjoy running around with my Chris skin with the name 'Boulder Puncher' and just going in for fun. I've died probably like 4-5 times since I've started running around doing that last week and it's been a blast, but I can also see why people would have their complaints for it.

Maybe some kind of audio cue or maybe like a blue or some other color variant of the scratchmarks that Survivors can see, perhaps? Or maybe handprints on the walls or generators that fade away in like 10-15 seconds if a Survivor had done something in that area that would be beneficial to know, like messing with a hook or…

You can use the event offerings whenever you want, they're not time limited. People are more than likely just saving them for actual worthwhile events like double bloodpoints.

At least we get two charms!

It'll probably end up being a code or just a reward in due time. Can't really say much else besides that with the very little info we have.

Just a bug, you'll sadly have to keep trying until the game decides it want to just give it to you. You'll also only get Frank's crown, since apparently they didn't make one for Julie, so be prepared for that too.

Creativity died when their pockets got full.

You can snipe your friends, yes, it doesn't really take a lot of effort into pulling it off, just some time. It's either he was sniping to farm with his friends or you just got verrrrry unlucky. If you have crossplay turned off, it's easier to snipe people through those means, so I would suggest turning it on if you want…

I wonder how they even manage to get statistics on anything at this rate.

Wouldn't consider it an 'Easter Egg', just more of a coincidence, but it's still neat to have pointed that out.

BHVR wasn't getting any money out of it, obviously.

Object of Obsession is clearly an underwhelming perk. Our great Lord Almo deems that must not need a change clearly from the StAtIstIcS, so going off of his sTaTiStIcS, due to the lack of escapes that a perk has, they clearly shouldn't nerf it, but instead, buff it so that it can lead to more escapes!