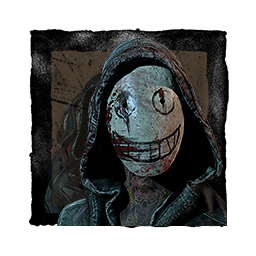 Chaotic_Riddle
About
Username

Chaotic_Riddle

Joined

Visits

2,093

Last Active

Roles

Member

Points

3,391

Badges

21

Posts

1,892
Reactions
Comments
Some more ability and add-ons reworks for Killers would be nice, poor Demopup needs some attention nowadays.

(Quote) Sorry you feel that way. The cosmetic team is separate from the main team, but even then, it feels like cosmetics have been getting lazier too, especially with some cosmetics being thrown into the PC port from the Mobile port...Idk though, i…

MandyTalks stated they're looking into everything right now regarding it. We can only hope a fix comes soon, but I'm sorry your sister is having a hard time. I think the best thing is to just hold off on having her play until the MMR is fixed, or se…

Pretty much. Hopefully it's all addressed and fixed soon. I'm still trying to figure out how this even happened. So many bugs were just somehow created from a simple patch intended to change ranks and 2 killers...It's crazy!

*Insert pretty good job so far comment here*

I'm still waiting for the promised animation and voice changes these legendary skins were supposedly supposed to get..

(Quote) So why add a new ranking system that doesn't benefit anyone besides possibly making matchmaking more horrific to go through with how bad the queue times are already? Is there some sort of compensation that we will get out of this? How certai…

No one did, BHVR just wanted to try something without thinking of how it would affect the community by not putting it through a PTB test and just throwing it out there willy-nilly because they wanted to. Peanits announced they're looking into it on…

It's currently not active from what I've heard, they're just testing the locking-in system. It should be locked to a specific Killer if they continue with it.

Matchmaking currently is a joke. It's in a state right now where it'll pair you with whoever and whatever it wants. It may be due to a drop in player count in your region more than likely.

I usually see the singular quick crouch, those also exist, but the double one is also welcoming from time to time.

This entire post is one hell of a ride right now.

(Quote) Yes, unfortunately, I don't like to be thrown into a horrifically designed map that both sides equally agree is the worst in the game and is still in rotation because BHVR doesn't want to see to rework it. And no, while I don't DC against Ki…

(Quote) As our dear friend Almo has said towards the Killer swap: 'It will make MMR impossible, and we need that feature.' They need it, we don't, so clearly that means it must be done. 🤡

Generally, a change this big should've required a PTB too, but no. More unnecessary changes that NO ONE asked for being implemented because some employee thought that this was necessary.

Sweet, DC penalties back. Now if you get an awful map you pleasantly don't enjoy, a Killer that you find unfun, a SWF team you can't compete with, a map that is literally unplayable (COUGH COUGH MIDWICH COUGH COUGH), or your internet goes out, you c…

With or without pumpkin head? Cause flashlights are gonna be a bit of a toughy if he's still headless, lmao. But I think he'd be a nice Killer to have. We need more folktale/fairytale like characters in this game.

New auras are horrendous and whoever thought changing them without the consent of the community or even testing it out in a PTB should be fired. You do NOT make a major change like this without testing it. It's a shame this post will go down though …

(Quote) But why have this feature now suddenly be a thing when the ranking system has been fine the way it is? It's poorly timed to suddenly be doing this when the rise in third party platforms has become more rampant. You guys can say the problem h…

The spaghetti code has gotten to it's boiling point. No one is really sure why, this entire patch has been one big mess.

Dead By Daylight 2: Electric Boogaloo (Spaghetti Code Edition) Yeah, a pouncing Killer would be cool, maybe they could use the Hunter from Left 4 Dead 2 for this, since they already have Bill.

Honestly, at this rate, the community should just pitch in and help whoever that poor soul is get a better setup.

Imagine not making Bamboozle S+ on her, smh.

Pig, clearly she's overperforming and is in need for more consistency changes. (Youtube)

Until Keys are also addressed with them, then no.

(Quote) Ever heard of the two Killers known as: The Legion and The Pig?