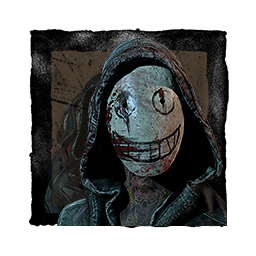 We've been made aware of error messages when attempting to purchase the Rift pass. The team is currently investigating, and we'll post an update as soon as we have more information.

UPDATE: This issue should no longer occur. Players who were affected may still be missing currency and/or unable to spend Auric Cells. We are working on a solution to resolve this and restore missing currency, and will update you as soon as possible.
Chaotic_Riddle
About
Username

Chaotic_Riddle

Joined

Visits

2,201

Last Active

Roles

Member

Points

3,396

Badges

22

Posts

1,949
Reactions
Comments
There is no event. Give us your wallet.

They didn't care to begin with, I think people are just now realizing how greedy and scummy they've become. At first, they DID care, there was love and effort put into this game, but now, all this is to them is one giant cashgrab. We are literally their pay pigs. We are nothing more and we are nothing less to them. They…

Wasn't there at one point in a PTB, I believe around Legion's release or a little after it, they increased the percentage and then quickly reverted it without saying as to why? I mean, I don't recall how major it was, but it wouldn't have been THAT huge compared to Sloppy's current time, and even then, I mean, 4 seconds…

You never know, some people may have genuinely liked how the head look. Everyone has their own taste.

Leatherface somehow has more beauty than that though, let's be real..Lmao

Precisely. I don't want to bash on BHVR, but we shouldn't be paying that much for a skin that barely changes anything or is fundamentally creative. Why would I buy Oni's minotaur skin when it just doesn't make any sense? Why would I buy any of the legendaries for the Silent Hill characters when they don't change the…

EXACTLY. I love you for explaining it better than I could've.

On another note: Please stop downgrading skins that have been in the shop for longer than 3 months. Once they're released, please don't change the colors or how the hair looks. Jeff's white facepaint cosmetic just looks awful now and the Day of the Dead skins for the Legion don't glow in the dark anymore. Stop screwing…

You can check out his Twitter, which @Demogordon_Ramsay posted. He discussed it awhile back when the skin was revealed.

Either people purposely trying to de-pip, or bots that people have implemented, which are rare to see but exist. What the bots intended purpose is, we will never know, but they could more than likely just be a player wanting to de-pip OR get free bloodpoints, maybe..?

I think it's best to not DC. You need to learn that there's some maps you have the upper hand while others may not give you such an advantage. It's best to play on them to learn more about them and how you CAN win rather than think it's an easy game for the Survivors. Now, will that stop you? No, you're free to do what you…

It's pretty much just the Alchemist, or at the very least, Vigo or Benedict. It's one of the three, but more than likely just the Alchemist himself. (Ok, I misread and actually meant to say the Alchemist was supposedly the next Killer. For the Survivor, I'm not quite sure.)

Does not fix the situation, but would make it worse, as it could lead to games being held hostage if this occurs.

*Insert pretty good job so far comment here.*

To be fair, the games were VERY very questionable 😂

Can't change characters who have already been added to the game that are under licensing. They can make new ones BASED off of those, like how the Trapper is based off of Jason or how Hillbilly is based off of Leatherface, but they can't just remove the original whenever they want or change them, not to mention the fact…

It's to track the time you spend on a specific Killer, so that it can pair you with Survivors of your skill level, but as the MMR showed, it didn't work.

Lord Almo did not plan that far ahead, but we do not question his almighty word. (Idk, everyone can agree the new Killer lock is unnecessary but our word means very little to the balancing team rn so eh. Can only hope to wait and see if they remove it or not or at least make sure that Survivors can't last second switch to…

Sam and Max chapter confirmed Sal the talking Cockroach as the Killer.

Purposely. Lord Almo demands we must have it, so it must be done.

There's a game in this bug?

The new MMR system was boring as well. No one wanted to play against Survivors who had literally no clue what they were doing due to their experience in the game. That's why everyone hated the new MMR due to it forcing newer players to play up against veterans. You can enjoy that, which is fine, everyone can find enjoyment…

Some more ability and add-ons reworks for Killers would be nice, poor Demopup needs some attention nowadays.

MandyTalks stated they're looking into everything right now regarding it. We can only hope a fix comes soon, but I'm sorry your sister is having a hard time. I think the best thing is to just hold off on having her play until the MMR is fixed, or seeing if she can play with friends to be able to increase their chances of…

*Insert pretty good job so far comment here*

I'm still waiting for the promised animation and voice changes these legendary skins were supposedly supposed to get..

So why add a new ranking system that doesn't benefit anyone besides possibly making matchmaking more horrific to go through with how bad the queue times are already? Is there some sort of compensation that we will get out of this? How certain are you guys that this will even solve any of the problems that matchmaking has…

No one did, BHVR just wanted to try something without thinking of how it would affect the community by not putting it through a PTB test and just throwing it out there willy-nilly because they wanted to. Peanits announced they're looking into it on another post, so hopefully it's gone ASAP.