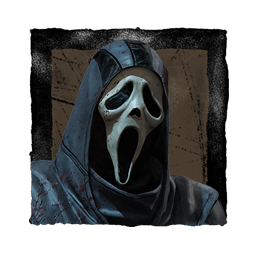 We will shortly be deploying a hotfix to the PTB to potentially address the Save Game Errors that some players were facing. Please update your PTB build when the update is available and let us know of any issues. Thank you.
CrescentGent
About
Username

CrescentGent

Joined

Visits

188

Last Active

Roles

Member

Points

37

Badges

7

Posts

60
Reactions
Comments
And yet the vile combination of Adrenaline, Dead Hard and all the other ######### clutch perks aren't meta? Clown.

People aren't mature enough for a text chat, let alone a voice chat.

gEN tImES aRE fINE - every survivor main.

As per the description: 100% cotton 350 gsm heavyweight french terry French Terry is a pretty good material and long lasting too. Depending on size, will depend if it's baggy or slimfitting, if you're a male and you're a medium, getting a medium will suit your body shape more. If you're a female and you're a large, get a…

Often? Are you playing a different game? Lmao

I think killers should have 5 perk slots, considering survivors come into a trial with a combined 16 perks, it's only fair.

Ranks mean nothing. I'm a rank 10 who gets put against rank 1 killers, still escape. Just depends on the game, most red ranks are boosted.

Rift pass is about 1080 Auric Cells if I remember correctly. You will unlock what you have already unlocked I believe.

After all gens are done and you put an RBT on a survivor, they can leave with it on.

Well .. yeah? 98% of people who play Oni run the addon that lets him see survivors auras if they walk into their blood orbs. It's considered a very rare addon, I've come across one on every 2 or 3 bloodwebs until the level I have him at now (43). Some guy above proved my point, he doesn't efficiently do it in 1-2 minutes,…

"The Devs don't care about killers" This has just clicked with you now?

Would love me jumpscares.

Just run spine chill. He's locked into Tier 1 is super slow and he's lunge range is super short. Stfu.

Now you know what killers feel Bye then

Okay, let's just make the game survivor sided again 🙂

I just want to enjoy it before survivors complain and either the Devs nerf it to ######### or remove it entirely.

They wrecked ruin, so noed is the next best thing.

Ooo, buys me a whole 2 minutes. Still leaves the others wide open to be gen rushed :) Game is balanced btw

Ruin is actually pointless now. Unless they make it a non-hex perk or make it so that the totem can't be destroyed for the first 5 minutes of the game, there's no point in it even being in the game.

The Cenobite (Pinhead / Hellraiser)

It's a snitch perk, you look at the killer when he's looking at you while your team is gen rushing that killer, he'll see where you're at. Rank 20 perk.

More than likely is Pinhead but the TM meme has been a thing for ages.

Nope. If I'm being facecamped by a leather face, it's very clear that my teammates arent gonna save me successfully so why would I stick around?

Teaser points to it being Pinhead / Hellraiser. Terminator would be a tad ridiculous since he uses guns and the like, wouldn't really fit the DBD image.

Couldn't care less about perks, more so with infinite loops and gen rushing :) because it's a tactic

I'm lost. ######### is BPS?