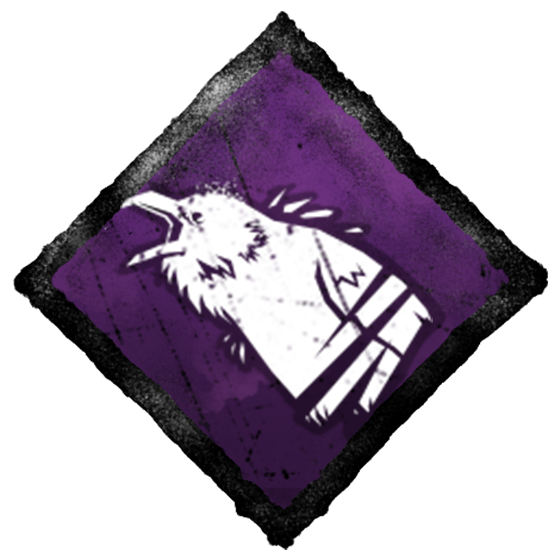 Crowman
About
Username

Crowman

Joined

Visits

161

Last Active

Roles

Member

Points

243

Posts

817

Badges

13
Reactions
Comments
Good news. The change to Trapper's traps on ptb also removes luck from affecting the escape chance. I asked on the ptb feedback forum and a dev confirmed this is the case.

Builds pressure. If you can start pressuring another survivor after a down it's usually going to be a better play than just hooking the person you just downed even at 5 gens.

It's not like killers don't have options to inflict exhaustion. The devs have added two perks that inflict exhaustion now. I just don't see a need for killers to be able to inflict exhaustion mid chase. I think lightburn is an unnecessary mechanic, …

I disagree that we can't have addons on killers that apply exhaustion. I just think powers that are primarily used in chase shouldn't have addons that inflict exhaustion as that's already an advantage the killer has in chase. For example, Demo has a…

If you want you could combine this with DS to guarantee your safety... But then it would be uncounterable... So don't. If you go to dying state before getting Second Wind heal, the perk is deactivated. So it's not uncounterable with DS.

If a hex totem spawns in a spot where it can't be broken, I would say that's game breaking.

I don't see how you would realistically ban macros. I believe it does drain the charge, it's just minor that you can't tell the difference. Since all you are doing with a macro is clicking the flashlight on and off every millisecond.

I feel like lately every patch has introduced a new unbreakable totem. I don't know if the one on Coldwind got fixed yet, but there was one on the Coldwind tractor. Which is also funny, because before that there was an unbreakable totem in a differe…

Even if the clown does miss the bottle, you still get slowed from the gas which basically guarantees the next bottle throw hits you. There's really not much you can do to play around this addon.

I wouldn't be surprised if the next chapter ends up buggy. I feel like BHVR just hasn't adapted well to remote work. The game never has been perfect, but seems like there's been a major loss in quality this year since the pandemic.

So you are d/cing full well knowing that you'll get a penalty for doing. It's really on you for constantly d/cing.

I run it on Deathslinger, because I can drag survivors closer to gens to get it to proc. Also when the noise notification works, it's like an infectious fright too.

Given what I saw the devs say about knock out and how they didn't want it to proc on things like survivors going down from Trapper's Honing Stone, I imagine it's the same thing for surge. I wouldn't be against a shorter CD on Surge.

Considering that surge can now damage gens that are already regression, removing the cooldown would actually too be much. Before that change and surge only worked on gens not regressing then I would say the cooldown isn't needed.

That's really on them for not learning in the middle of the match that yellow = slow

If huntress is skilled enough to snipe you across the map, she honestly deserves that hit.

At best you might trick a survivor the first time you encounter them. But remember the antidote still has a small duration where it's grey before being activating meaning if they see grey smoke turn pink, they know you are running that addon. At le…

It's not going to matter to much. Undying is always the first totem to be cleansed now and dull totems matter much less to killers now that totems can't respawn on dulls.

tbf, the huntress add-on being changed does inflict mangled so the purple addon itself is still useful. The main issue is that she also has a green addon that also inflicts mangled and that's the reason why you would run those addons.

I find it funny they felt the need to make this random change to this huntress addon when there's a different huntress addon that needs a change.

If you have Deliverance up and your allies are dead on hook, take a hook state for them.

I'm interested in seeing how a working mmr system affects the kill rate. One of the reasons I believe the kill rate is generally high is because the current rank system is not doing a good job at separating skill and too many red rank survivors don'…

You always lose addons when you enter a trail as killer. If you still have copies of the addon used, they'll still be equipped for the next trial. For some reason, Trapper has to re-equip his addons after each trial even if he has more commons of th…

We got text sneak peek of one of the addons being changed when the last chapter dropped so we already know addons are going to be changed. Exhaustion addons will likely be gone and if they do stay they are going to be nerfed hard.

Ghostface is unlikely going to become a top tier killer by reducing his shroud cooldown. He's still an M1 killer meaning he's still prone to being looped. Plus a lot of maps don't have a lot of LoS blockers so you can still see ghostface coming a mi…

Seems like they just moved him to put some lockers in his old spot instead.

Not to mention the size of those loops are fairly short while also being tall. You'll never get a chance to line up a shot as the survivor will be running around the corner and you'll just have to bloodlust to catch up only for them to drop pallet. …

I'm really liking how the Chapel now looks like a Chapel on the inside.

Before it got changed moving to live from ptb, I'm All Ears gave you aura reading for survivors who fast vaulted outside your TR. So we already know they thought about perks that trigger outside your terror radius.