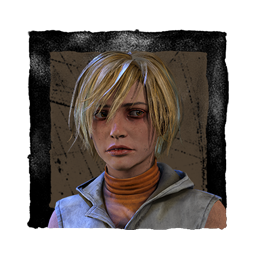 DBD78
About
Username

DBD78

Joined

Visits

13

Last Active

Roles

Member

Points

303

Badges

10

Posts

835
Reactions
Comments
If you are a good killer then survivors will DC no matter who you play as.

Hard to say could be any of them.

(Quote) By practice being a survivor? If you play survivor at any rank you see how bad teammates are all the time, does not matter if they are red rank or not there is lots and lots of space for improvement everywhere. To ask for nerfs instead of fo…

Survivor: Fixated! To be able to walk fast and leave no scratchmarks is very powerful. Can also help you lose killer in chase. Killer: Discordance! It's very powerful and in games were you 4k with 1-2 gens left the survivors might have finished all…

Spirit don't need a nerf. Survivors need to learn how to play this game.

Both sides were complaining then they can be pretty fast. It's not like the the Nurse bugs which will probably take years before they will do anything.

I don't like it at all. Before the item lost 10% upon a hit taking one heal out of a medkit with addons, and so good against a normal brown medkit that became useless. Now after this nerf they can just pick it up and it's the same. Oh yeah it can va…

(File) Killers might as well get used to tough games..

"they are usually a toxic piece of" Like most survivors then?

I think Nurse is more A-tier on Xbox, were I play. On smaller maps she and Hag is best in the game though. I have not played Pyramid Head enough but really as strong as Freddy and Hag? I very much doubt it. And I would say both Plague and Doctor is…

Better than nothing. Most of the time I can't see anything with these new "auras".

I don't get this problem as R1 killer when I get a game (waiting time is insane)..but as R1 survivor I go up against Rank 19-20 killers all the time lol

I got from rank 4 to rank 1 by playing Nurse on Xbox, so bad not even close. But I do better with Hag. If Nurse is even better on PC as many say then she must be a nightmare for survivors to face.

For me it's awful. I'm rank 1 both killer and survivor and killer I don't even play because all I do is just wait for a game, takes way to long. And survivor my good first days my teammates were often one red rank and two rank 15+. Today I hade a ga…

"and the knowledge given to your team mates is only useful if they don't remember where the giant, glowing gate symbols were when the final gen was completed" Not that I use Wake Up, but I like when I see others opening the exit gate so I …

I really like watching Fungoose play he is very good and he talks so fast about everything going on in the game and what is about to happen, it's quite amusing. He reads the game so well.

I think this is a good idea, and many have said this before. It's a buff for solo survivors. Is it bad for killers? I don't think it is because while Noed will not be in play as often due to this counter, survivors will spend more time in searching …

No because no one except americans knows who he is. Just the name sounds so childish, or perhaps like an adult who "loves" children. No don't want him.

I'm against any killer nerf but love the new sound he makes. Just laugh everytime he does it so more fun to go against him now. WRAAAAAAAH

LOL I had a SWF team do this once. They all had nothing and switched at 6 sec to three flashlights and one key 😃

It's toxic biased. The perfect game for a toxic person that just wants to mess with people.

(Quote) Well many killers need Noed to get kills, just like many survivors need DS, Adrenaline etc to survive. Me when playing survivor I want the killer to have Noed it actually makes EGC more exciting having to avoid killer and look for the totem …

I don't see a problem with playing Plague? Clunky? She's fine. And a very strong killer also especially if you bring two apples and that red addon that gives you corrupt every time a gen is dont, then use a tracking build. I mean go straight for Cor…

If it was a strategy that always got 4 kills then they would have to do something about it. But it's not a good strategy so this is why all survivors should be happy that there are camping killers out there. Just avoid getting hooked and you be fine.

Them being red ranks worry you? Ranks mean nothing when it comes to skill in this game. I'm rank 1 as killer and surivivor, and I'm not very good at either just decent I would say.

Only losers complain about Noed. We survivors have many second chance perks but the toxic players want the killer to have none, because they are not interested in a fair balanced game and that is why they are toxic losers.

I think hooks suicide is all good, but of course irritating. But the killer gets his BPs and all that so it's not at all the same as people DC. The DC penalty should be even harder than now but hook suicuide we can't punish people for it. Let it be …

I have all perks on max on all survivors and killers. I main all of them. Why? Because I get tired of playing one character three games in a row, I need to switch all the time.

Noed is already as good as it can be. Why would you rework such a perk? There are lot's of garbage perks out there to propose reworks for just concentrate on them.

(Quote) Sprint Burst should always be paired with Fixated, it's a perfect match.