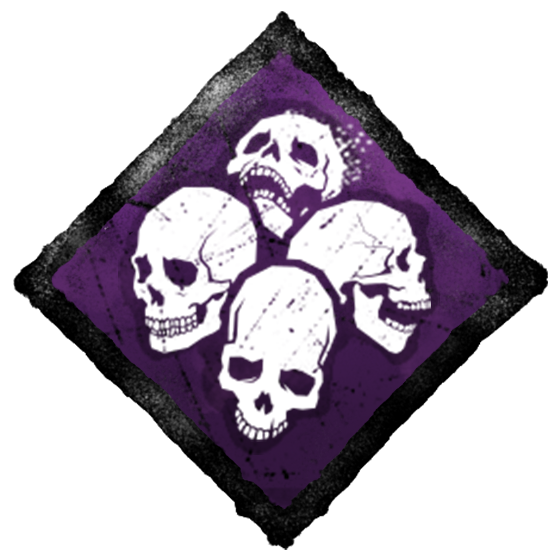 DepressedNurseMain
About
Username

DepressedNurseMain

Joined

Visits

189

Last Active

Roles

Member

Points

182

Posts

671

Badges

11
Reactions
Comments
All I want is Nurse to get the quality of life changes we have been asking since the rework was released, I just want to enjoy playing Nurse and it saddens me really to see BHRV ignore this killer, they said they would do something, but I have seen …

But she is exactly that, she is clunky and unreliable, I mean how much longer do we have to wait before we can finally say that the rework was the deal breaker on finally reducing her to an unreliable mess? How can a good killer be unreliable isn't …

This is exactly what I have been saying for quite sometime, you got it hands down. Nurse can be the best killer, but her limitations kill that potential, playing Nurse has made me realize that she is now more of a chore to play as.

I play her, because she is my favorite killer, but it's so hard to enjoy the games it honestly just feels redundant at this point, there is no enjoyment at all and it's so repetitive, even before the rework she was repetitive, but not to this level.…

At some point even the wins and losses just meld together, honestly I don't care about winning as Nurse anymore, it's a frustrating experience that leaves you with zero satisfaction for the effort you put into it.

Nurse isn't fun and nobody who actually plays Nurse enjoys playing Nurse anymore, is that better? What are you going to tell me I don't play Nurse enough?

Survivor is more fun than playing killer.

It still doesn't change the fact that right now the game is terribly imbalanced, I mean for example I haven't lost against a trapper in ages, merely due to the fact they rarely ever have a chance to setup before 3 gens are done. Not every trapper is…

That's what everyone says honestly because they can't go and look at the actual feedback we gave, instead simply saying "but everyone was saying just remove the cooldown" no we wrote whole essays on how to make Nurse less powerful while no…

Not gonna lie I don't see a point to giving you feedback for the PTB I mean are you just going to ignore us like with Nurse's rework? I can't even believe you guys are defending that rework and still think it was fine in your eyes even through her p…

Then we get the update defenders from the Nurse power rework who keep saying that this update will be fine and continue to defend the Nurse rework by simply saying people are too bad to play Nurse, to explain why nobody plays Nurse after the rework.…

We all know that they would put the cooldown on, the dev's seem in love with the idea of cooldowns and it sucks as I really thought they would try harder to make powers continue to be versatile and enjoyable yet also keeping the killer themselves en…

I remember when the main chapel building got bugged and couldn't be blinked through and I kept getting that map, at that point I just stopped playing dbd until the fix. It really makes me stressed dealing with issues that I play no part of, as a gre…

It changed a lot of the addons that were deemed overpowered and made it a lot easier to counter a great deal of the more powerful builds that spirit has at their disposal and I know a lot of killers who thought it was a fair enough changed that didn…

I don't think I can agree with you, I feel like they forget that Nurse exists at points and accidentally create a billion dead zones without realizing they made a character like Nurse. Like is it just me or are there way more maps littered with obje…

Lucky.. I have faced a grand total of 4 since the rework.

Let's go totems cleanser squad. I'd rather waste time doing totems than be stuck on a hook because your teammates realize the killer brought NOED and nobody bothered to do any totems.

Because perks = skill, let's be real here it doesn't matter whether or not you have every perk in the game, what matters is game knowledge and planning I have faced so many killers that had a lot of various perks and I beat them easily, because they…

Also, i'd like to say I don't really like doing 3 gens, it feels like a tower defense game at the point and it tends to end with them taking a hatch out of town or hiding for 20 minutes.

Because gens go too quickly and the only way to get a proper snowball going with killers other than spirit or freddy is if you constantly go for unhookers to try to stop the survivors momentum or you bring NOED as a last resort, I don't personally u…

Chapter 1: The Last Breath, not biased or anything, but it's always been my favorite chapter.

What's with all the bugs this chapter, it's kind of getting overwhelming especially since a lot of past chapter bugs are still fully operational, such as the hillbilly being extra clunky.. just recently I found out there is a visual bug as well with…

Hmph I guess I am a terrible Nurse then. >:( On a serious note, yea Nurse's you don't see very often on console, it's pretty sad as it's my favorite killer to play as and against.

Looks like cakes off the menu boys.

Since when? You are making this stuff up, the only time I have ever been told that I couldn't use a flashlight was in a KYF match with randoms and it was against a baby killer, so it made sense.

Please not my beloved resilience! Man I love the perk so much!

You act as if DS is mandatory to actually play the game, it isn't trust me you can still play just as well without it the only thing that matters in this game is running tiles and making smart choices such as deciding whether or not the other surviv…

This is unrelated, but what happened while I was gone? I am genuinely upset to see most of the trusted users are no longer trusted, I know it's just a status, but I know for a fact they would never do anything remotely deserving of being removed fro…

I love seeing those kinds of plays from Otzdarva it's really funny when done right, nice story.