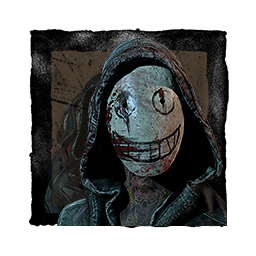 Dinasy
About
Username

Dinasy

Joined

Visits

97

Last Active

Roles

Member

Points

27

Badges

4

Posts

28
Reactions
Comments
(Quote) Yes, the had same names, PC

Of course Legion... BUFF HIM, plz:(

(Quote) He must have a power in the chase, if you just make short time it willn't help him, he must to make shorter time after hit, as before.

(Quote) Yes, but compared to other killers, and he is very low. Do you think the strongest Mans need to be nerfed? Then it will lead to complete destruction of the game.

(Quote) There was another way to solve the problem without killing him

I just Legion main, that's why I am so angry

Legion, I know that he suck, but he very fun to play, also I just love this idea of band etc.

Yes, I am 100% killer, play on the survivor only if I have challenge...

About killers, will you buff them or something, because you nerfed ruin and nerf doc?

Fix bugs and BUFF KILLERS!!!