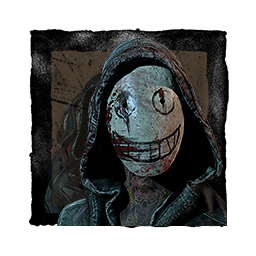 DrDeepwound
About
Username

DrDeepwound

Joined

Visits

770

Last Active

Roles

Member

Points

630

Badges

15

Posts

1,307
Reactions
Comments
Naaah, thats gonna be a left over feature for sure.

(Quote) Because surge stops gens Infectious just shows you a notification, stopping gens in a radius every down would be too much I think even as a killer main.

Smurf account or previously banned.

You honestly cannot compare your own performance to streamers who have 8000+-10000+ hours and play it 60 hours per week. Even they lose though.

My three mains are Legion, Clown, Hag. If I am on Clown or Legion Im chilling just having fun. I play Hag when I want to actually PVP.

(Quote) Nah, look at all their previous threads, this is literally the way a new survivor thinks.

(Quote) So, you dont own the clown, never played him and think he is pay to win. Makes sense.

(Quote) Well, in that case the MMR calculations are accurate, ;) LOL

If you want to prove your case youre gonna need evidence, Launch the game, start video software. Record yourself destroying every single team and post the video. We then can analyze your performance instead of this post with no proof to back up you…

(Image) "Im new I had to take what I could get" As a killer main I genuinely feel bad for these klillers. I have been patient and playing survivor only trying to see if my MMR gets better, but so far, not really and Ive been playing surv …

I got disconnected last night, pop up warning said "Eac detected files had been changed" or something like that, I restarted the game and it worked, didnt have DC penalty or anything but was like, what? Thats a first.

(Quote) I learned about cross hairs from those two saying they use them. I had no clue people were even doing this until I was watching Scott and he admitted it. They both have monitors with built in cross hairs and have openly stated live on twitch…

I see maps every single day playing, not sure why people act like they never get used. "How often?" Daily.

(Quote) "The game is killer sided. The game is survivor sided." It's doublethink and shows an illogical mind. The game is one, there are no sides, the division is in your mind.

Why single out killers? VPN users exist on both sides. When I lived in California as killer my morning lobbies were filled with Asian VPN users from China/Korea/Japan etc making it difficult to even hit them. Ban ALL VPN users, both sides.

what does it look like now? Can't play yet.

(Quote) All killers have gotten stomped numerous times, we know how it feels. You are one of us now.

Popular Killer Main Streamer: "The game is survivor sided, devs don't care about killers" Popular Survivor Main Streamer: "Devs don't care about survivors at all" Literally heard yesterday on Twitch. Wont name them.

Rank matters in that it shows you can at least pip, which according to the emblem system means you win. Players who consistently pip are better at the game at least according to the game rules.

(Quote) this. welcome to the brotherhood of killers.

with the recent MMR I have had more end game chats than normal and its been hugs all around usually LOL I feel bad for the new players and want to SWF with them to teach them stuff hahaha

Becauqse a hidden algorithm calculated that your skill matched a person who just installed.

ranks no longer matter my friend

As I continually say, welcome to the testers programs, we are all lab mice. These updates are large scale beta tests and we are the testers,.... systems like this cannot be tested on 100 people in the studio, they need real world trials as part of t…

Only survivor mains frown upon noed, and the killer mains who do only do it to look cool. Otherwise, noed/blood warden is one of the funnest things on this killer side.

I only saw two people posting positively about the new MMR: 1) played 1 match as killer, and 1 match as surv "everything looks fine on my end I played 2 matches, one each side and all looks good" 2) had not even played the game since new M…

I have never understood the hate for TTV players. LIke dude most have 2-5 viewers and are chill, just streaming a game. If you really look at the "anti-TTV" personality it is fostered by large streamers who used to put TTV in their names b…

While people say "rank doesn't matter" it at least means you can pip in your games to "win" via the emblem system. And that consitutes a win. Brown rank players, dont play good enough to pip regularly they are learning still IMO.…

He is also going to stop giving hatch because letting them go makes your MMR worse.

p3 Adam is one of my fave survs to play.