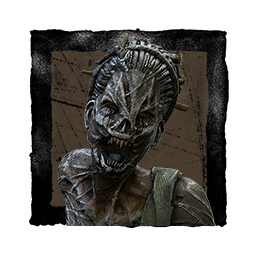 Reminder for Forum Users, please do not share codes here. This is something that is expressly against the rules of this forum.
Eightball_uwu
About
Username

Eightball_uwu

Joined

Visits

206

Last Active

Roles

Member

Points

43

Badges

6

Posts

55
Reactions
Comments
Personally i'd love a dancer killer, maybe a ballerina based on Suspiria or the Black Swan?

its honestly just a matter of reaction time - try and double back only at the last second when the nurse starts her blinking movement, and if she does manage to trick you and blinks in place change direction as fast as possible, she will be looking the ground so its pretty easy to lose LOS. I know it's pretty crap advice…

other than overwatch and a handful of other games, there are very few LGBT characters. Even as someone from the community myself, I struggle to name canonically LGBT characters from video games as a whole. representation, while it may not be important to you is very important to others like myself, and not seeing…

yall are crazy lmao - screwing someone over bc you want a few bloodpoints? pretty pathetic

i can't tell if this is bait or not lmao

do you know how long it has been since nurse has gotten a new cosmetic? it feels like its been ages but im not 100% sure

that would be a good idea, but i don't think the timer should go down during a chase so that Charlotte still has to work for the down rather than waiting for the timer to go down

id like to see more perks focused around giving survivors unique abilities and actions - similar to any means necessary. Perks of even mechanics like that could really shake up the gameplay loop for survivors as well as provide more opportunities for strategy and builds. Some examples of these perks include any means…

yall can disagree if you want, i dont blame you tbh, but i love playing nurse - the satisfaction from hitting blinks is amazing

Im disappointed because they could have done something really cool with the blight idea, and what it could have done - maybe something like a transformation power? something this simple doesn't make sense for an ability thats based off a super powerful serum. To me, this ability would make much more sense on a character…

you cant, unfortunately, but i think they should - it doesnt make sense to lock it into a set when it works perfectly well with other cosmetics

honestly i just tunnel them - its the only time I will ever tunnel someone (unless they sandbag or farm a teammate) and honestly if they are in a SWF running object they kinda deserve it. They take my fun out of the game? i take theirs.

same for the last point - people complain about the fact that the oni skin is a set, but in what would would it work if it wasn't a set? his skin colour is completely changed, his head size changes, and more. I can understand people saying that the sword should be interchangeable tho.

Mine is nurse - i love the risk vs reward of playing her, and how satisfying it is to get long range blinks and successful predictions as her. I find her difficult to play, but super rewarding. As a survivor i love going against nurse, even when i die instantly it amazes me how good some people are, especially as I play on…

unfortunately this isnt very reliable, Scott Jund did a test, the shards only slightly change on a few skins, and does not always happen 100% of the time

Erin couldn't be a survivor - she'd just kill the killer lmao

I think it would be cool if as the obsession you have access to an ability or something that other survivors can't, making it so that being the obsession encourages a different style of play. Maybe it could be something like exhaustion moving down while sprinting if you are the obsession to encourage them to participate in…

Bots have been found in the PTB files! for both killer and survivor! this could mean an offline mode, or potentially a practise mode, dataminers havent found anything else yet.

maybe something with trapper using his traps on the survivor?

I think a tracking perk would be better than thana, especially if you are focusing on endgame scenarios. I personally like whispers and BBQ, but it's up to you

Maybe a piercing shot would be cool? like going through multiple survivors at once or going through walls?

Mine would have to be cleansing a totem, the last gen pops and i see those little candles light up 😌

IMO, whispers is a perk that is amazing on almost all killers, but it comes down to personal preference. If you find that the sound of whispers affects your ability to hear survivors, you might want to bring another locating perk like discordance or BBQ.

but that's literally Huntress? Huntress is arguably stronger than PH because she has superior range and shorter cooldown, meaning that would you argue huntress is abuseable?

They tend to be very protective of their games and lisenses and don't give them out to other companies often

He has two moris - his one with the barbed wire and metal wrapping around the survivor is his regular mori (offerings, devour hope, rancour ect) and a base kit mori, useable if a survivor is on their death hook and downed when affected by torment. this is much faster with a single strike to the survivors back

6.B - No, you cannot mix and match the new skins at all (which sucks lmao 4 - idk, people expected a lot more for an expensive price tag but ultimately were let down. I think this is because of the liscencing deal however, not the devs being lazy.

it sucks but these outfits can also only be worn in their entirety or not at all.

maybe you could go for quick and quiet or dance with me? to focus on juking and messing with the killers head?