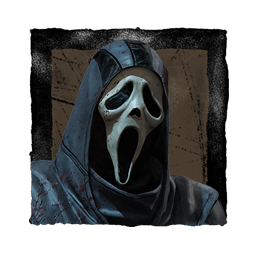 EverflowingRiver
About
Username

EverflowingRiver

Joined

Visits

1,146

Last Active

Roles

Member

Points

836

Badges

11

Posts

517
Reactions
Comments
(Quote) Huntress and it isn't close. She's more brutal and primal that he is. Plus he has what appears to be a bad leg, so he's at a physical disadvantage.

(Quote) Thanks for being open minded

(Quote) It was never there before

(Quote) I completely agree. You would have a bunch of short Claudette in black hiding the whole match, then when they get hit cry it's not fair. No thanks, it is not needed here

(Quote) Not to mention hitboxes would be even more weird if heights were changed

(Quote) Seems a little unfair but you are right.

(Quote) By saying they need more diversity, they are saying the numbers are not up to some imaginary minimum they have made up in their mind. If you don't see the problem with that, that's on you. It makes perfect sense for me to want the creative t…

(Quote) Sorry, I have no clue. I just felt bad cause you said no one could help you in the other forum and didn't want you feeling lonely

(Quote) What people are saying is don't introduce a character in 3 months, fix the game first. And you say trying to avoid stereotypes is wrong, but I'm assuming you also think stereotypes themselves are wrong. So there is no winning then? Read wha…

(Quote) I could be wrong; I don't want to speak for the OP. The way I read that line is they are saying black women in real life are the most hated group. If I am right, I didn't even want to address such an absurd claim

Great another one of these posts. Like @Zaitsev already stated, adding diversity to just check boxes is wrong.

(Quote) Lol now I know you are just trolling. Look back at your first post in this thread. You wrote it in bold

(Quote) All I'm saying is you have zero proof or logical reasoning to say killers are to blame for the broken MMR.

(Quote) Once again, so what. I had every achievement in gears of war 3, didn't mean I enjoyed playing horde mode; I did it to say I did it. You are missing the overall point in that his blaming MMR on killers complaining is baseless.

(Quote) Just because you are an achievement junkie doesn't mean you don't like one side more than the other. But like others have said, it makes no sense for the devs to purposely sabotage the game for the sake of a few high rank killers. You turn…

(Quote) In two posts you said the killers were to blame for the MMR changes. That's where I got it from. Congrats, you spent your extra bp on leveling characters. I have a lvl 50 hag I never played with. It means nothing

(Quote) I'll try to use small words for you. You seem to be saying killers want easy boring matches. I'm saying no, killers want fair matches against opponents of equal skills. Put your survivor bias away for a minute to think about it. The match m…

(Quote) You make no sense. The issue is the matches are too easy for red rank players and between players right now

(Quote) Oni is definitely up there. (Quote) Spirit just doesn't do it for me. It's a Japanese ghost, nothing else to it. She's middle of the pack

I disagree with you both. Pyramid head needs to be bottom. It's a freaking cone on his head for crying out loud. You also both did huntress dirty. She's top 5 imo.

It's obvious they are just trolls looking to get a reaction. Report them if you want and move on. Don't feed them

(Quote) I'm not saying to exclude him because if cancel culture. I'm saying exclude him because there are so many better options. I personally don't think a real life killer is scarier. People like Jack the Ripper were freaks. Leave them in the his…

(Quote) 1. The real jack the ripper has never been identified. Kosminski was just a subject. 2. With all the interesting folklore and horror these still not utilized for killers, why pick a real life killer? That would be lazy and in poor taste. 3.…

(Quote) So you don't want them to ban it or you do?

(Quote) No, people are choosing to be offended. Clearly you gave never played COD because any MW2 lobby would have you begging to return to the so called toxicity of this game. (Quote) Yes, people want the notification so they can go around saying…

(Quote) Stop ignoring the fact that many people out there obviously tolerate the end game chat because they realize 2 things. 1. It's not as bad as you think. 2. There is only so much the mods can do. You sound like a broken record at this point

(Quote) Wrong my friend. To many, the game is competitive; it is one side against another, hence it will always be competitive. Furthermore, I don't think you understand the reward system. If you do poorly in a match you depip. It's an incentive to …

I understand you might be disappointed and this might sound more callous than I would like, but did you not research the game before buying it? I never buy video games without reading reviews and watching gameplay videos before hand.

(Quote) I'm aware. I'm also aware that until it is fixed it should still be among their top priorities imo.