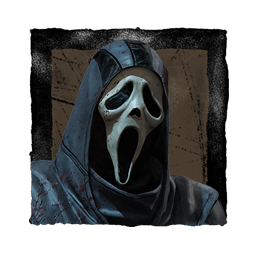 FogLurker
About
Username

FogLurker

Joined

Visits

782

Last Active

Roles

Member

Points

157

Posts

250

Badges

9
Reactions
Comments
Not much to it apart from experience. Keep playing, watch videos on how to run tiles, have a plan in mind before a chase begins, get used to optimal pathing before dropping a pallet. Also play killer to learn how to play against and mindgame the loo…

Any new mode would be appreciated but without a doubt, 2 killers vs 8 Survivor or just anything with 2 killers.

I feel as though when I play killer, atleast one person has DS, yet when I play Survivor, majority of my matches have no obsession.

May we see you again under better circumstances.

I would atleast be happier if you could harvest the flowers every trial for some fun/BP instead of it being locked behind 3 challenges. Pretty much like the anniversary crowns.

Sorry if it's a repost, did a quick search but didn't see anything recent. Now I find myself watching all the videos on their channel. Wasn't even aware there was so many videos apart from the I Want It That Way parody I saw years ago lol.

How lame, ruining something that didn't need any change to it at all. Might as well get rid of the glow effect on all the blighted Halloween skins to keep things "consistent" with other killers.

https://youtu.be/exQM0qtEnE4

The flashlight spot was recently changed. It used to be more to the right but now it's pretty much exactly in the middle of the screen. The way I like to picture it is there being a reticle right above my Survivors head and that's what I use to aim.

The answer is what it will always be for all time; no waifu = no laifu. He doesn't outwaifu Feng, Nea, Claudette, or Meg.

There's nothing wrong with self-care, I agree pretty much with everything the OP said. I like to run Self Care, Resilience, Spine Chill, Dead Hard for my solo build. I 99% myself on the heal and do gens with resilience and if I feel a chase is comin…

Same problem here, same OS.

Now's probably the best time to do it since apparently everyone is getting put against baby survivors.

Feng, Nea, Claudette, Meg.

Meg, Claud, Feng, or Nea if you frequently want new cosmetics.

Nothing was wrong with the old ones, literally no reason to fix what wasn't broken. Instead, now they're broken and need to be fixed. Just more crap on the pile of things that killer(mainly) has to deal with.

The skins look good, definitely gonna pick up The Oni and Feng ones even though I don't use either of them.

The forums are where killers come to complain and be toxic while in the actual match and post game chat is where survivors do their complaining and be toxic.

So everyone is basically of the mindset that with any of these changes, it'll just screw over SWF's and their queue time so we should leave things as they are with the killer continuing to be the only one that's screwed with an unknown disadvantage …

I just sigh loudly while thinking how garbage and pathetic they are to need some free handout hooks and kills, often times with me dying to NOED on first hook. I feel I am allowed to think this way since I consider myself a killer main that never us…

I've never been called one but I definitely am one, all I do is hack survivors up with my sword all day while playing as Pyramid Head.

I hear what you're saying. I agree though, there should be some kind of system where all perks are unlocked for all survivors. Maybe once you reach 50, perks from your most used Survivor are shared to all your other 50's. Until then though, I can't …

BHVR sure is going to be sad.

An appropriately sized gen for an appropriately sized Jane to hide -behind-.

I guess it's safe to say you didn't have fun and your match was.... Ruined. Best way to avoid this is never cleanse ruin. I can guarantee if you didn't try to cleanse ruin, this would never have happened. It's called Ruin for a reason, it'll ruin yo…

Sounds fun, you trying to escape your hardest while the anxiety of the killer getting ever closer screws you up until you either escape or die.