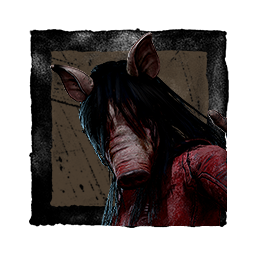 Freki
About
Username

Freki

Joined

Visits

698

Last Active

Roles

Member

Points

279

Badges

15

Posts

1,903
Reactions
Comments
lol it has never worked. first test felt like they turned off match making. second test same thing. third test they deleted all the data gathered over the last year or so keeping killers locked into the same killer they queued up as making them not be able to do things during the long wait for a lobby, survivors can spend…

yes that CAN be done and I think that should be done so that it can be dealt with more harshly. but the other aspect is not being able to differentiate between network instabilities or a person pulling their internet connect or shutting the game down themselves. that is something that also needs to be dealt with but it can…

do you know how windows knows to mark something as not responding? it times how long it has been from the last time the system has gotten an update from that one program. I've seen my video production software (VEGAS) be marked as not responding while it was proccessing the video I was compiling because there was no…

I know the feeling.... just ask the mods here hehehe one day they actually privately checked in on me because apparently i was a bit more than normal hehehe

quite understandable. I wasn't mad though I was clarifying. I made the statement so people would know what I was talking about without rehashing it, and it's understandable the confusion. and I was never upset at you or anything because you did respond thoughttfully and respectfully. again, Thank You for that. :)

Both have been removed. A stream from yesterday confirms this- there is no FW symbol on screen for either parties. This i did not know nor have I looked into that aspect of it. Again, though my comment was about OTHER fog whisperers doing things like this and not being censured

Though I agree with your point here, I really think that BHVR needs to be able to get the match data when anyone is repported and thus they can see what is happening via the dedicated server's eyes not just one person's view which can skew things as well as lead to incorrect conclusions.

"Except that during the 2nd test a lot of people were saying that it was working well, and some streamers have been noticing it getting more consistent as matches go on. Not to take everything they say as truth, but considering the amount of time that they spend playing the game then they'd be the first to notice…

that can also be a cover up to the fact they have no mmr system at all. with the events over the last year confidence in the devs is at an all time low across most of the player base. changes that are made do not follow feed back given to them even from the fog whisperers, they take action against one fog whisperer for one…

IT is not working at all, i saw someone who is 6K hours, red ranks, fog whisperer AND in a swf got a newbie (very few hours in game) rank 20 then they got a rank 1 killer. First we suffer through not being able to change killer during matches because the MMR supposedly is watching a broken ranking system and NOW 24 hours…

he has mentioned this many times but this was his stream late last week and someone asked him about rank rewards , rank resett etc. he has said this for months when asked. this is exactly what information we've had since the last mmr trial that "was better" and he keeps saying it's coming soon, but has said this for…

they have talked about rank rewards for 3 months now and nothing. no dev has given any more information out since the last time we heard about rank rewards and had a second failed mmr test.

ok so you know if there are 4 boxes and you have been to three boxes, the percent chance to get the RBT off on the 4th box is 100%... hmmm so here is how it is, each box has a 25% chance of being the right one at the begining, the second one a 33.3% chance, the third a 50% chance and the final fourth box is 100%. i'm soooo…

yes, have a great day as we now know I was correct and you were wrong. thank you for confirming that as you had no logical argument to make.

how about this? you don't know if the survivor is going to stick at the hook, heal or repair a gen either, so it's a chance that the killer has to make the choice of what to do, continue what he was doing or go back to the hook. you survivors have the same type of choice. hey do I stick here and do a gen and risk the…

then don't TAP a gen. it's actually something that I don't like and should be much longer to STOP a gen from regressing. it takes time for a killer to kick the gen, it should take the SAME time at minimum for a survivor to get a gen to STOP regressing. this would mean you would then forward the game your DS should be…

1) I was giving EXAMPLES of things being nerfed on the killer side, because people were saying nothing was being done. 2) Undying was never oppressive to me. why? I took down EVERY totem I found. doesn't matter if ruin kept moving just meant I kept getting 1500 blood points PER cleanse for that! I don't call that very…

no it was designed with player choice. when to use it. it didn't have to be used right away. this is how it should stay. it isn't if the killer is tunneling or not, it just gives the survivors the requirement to be tactical about its use, just as the killers must be tactical in using their power and perks. what you are…

hmmm let me see oh "Undying is sooo oppressive!!!!" 3 months after they put the perk in the game they nuked that into the ground. let me see freddy's being nuked, survivors mori's are oppressive! killers keys are broken! moris get nuked, keys ignored 6-7 months. need I go on? oh yea spirit's prayer beads are too…

so by your own statement you are healing someone that is in play therefore you are forwarding the game state. so if the ones that are down are "in play" then anything that betters their condition forwards the game state. your original supposition was that it does not and to not forward the game state as you put it they…

no it should be a choice of the player do they use it off the first or second hook. keep that choice there without it the perk is over powered, especially with a swf. if you HEAL someone else you are forwarding the game because you are returning someone back to play or PROGRESSING their healing capability for others to…

soon enough there will be only the queue.

People go into matches and expect to find them and then use them because they KNOW the chances are high they will get them. this is the abuse to intentionally go in to get them and then when they don't find them some will dc and move on. they are intentionally using something to shorten the matches and make killers de-pip…

I've seen it happen more often than not. in three chests without plunderers or other extra search or change of chances you should not get 2 purple keys! they are "very rare" 2 out of 3 chests is not very rare.

keys are supposed to be a rare item yet they are almost as abundant as a brown medkit is if not more so. I've seen TWO purple keys found in a match where no extra chests were added, and the person serching did not have ANYTHING that allowed more chance (pluderer's etc) to find something good OR even a second search. just…

who cares? the fact is that mori's were just nuked, iri head is being nuked, survivors are being BUFFED again and again and again. killers are loosing functionality and survivors are gaining functionality and it is further making things bad. now here is a fun fact when mori's were nuked keys were going the be worked out…

well you can also say it's not fun to see someone DC and give another the hatch immediately, not fair or fun at all! so who's fun is more important? the killers? or the survivors? every not fun argument can be turned on it's head and applied to the other side. so reporting someone that slugs for the 4k is 1) a waste of…

incorrect the terror radius is not a factor, so even if the killer is in the farthest corner of the map the unhooked player will get BT. that was stated by McLean and the others many times! now it may not affect the killer but bt triggers and affects.

I am saying that is what the devs see it. you see toxic, the devs do not. at no time does percieved toxic game play warrant another break of the rules as there was no infraction the first time. I am not specifically defending the practice but I am however saying it is not against the rules and the devs will do nothing…

it is an accepted tactic the devs will do nothing for this. bleed out and die... crawl away, then use UB.